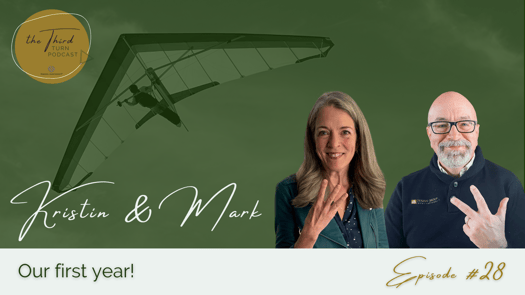 Or Listen on your Favorite Platform:
Our first year!
Episode #28 of the Third Turn Podcast - 1 year anniversary.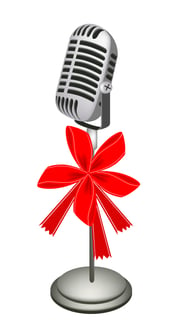 The Third Turn Podcast is one year old!
Our one-year anniversary episode is a perfect way to start listening or to share this podcast with someone you know will benefit. Kristin and I share favorite excerpts from this past year -- a reprise of sorts -- reminding us how beautiful the work of Maestro-level leadership is, and how difficult it is to navigate by oneself.
Our choice to use the labels of Artisan, Artist, and Maestro when identifying the Three Turns of Executive Leadership point to the problems inherent in working alone. Leaders need followers, partners, and colleagues!
The Artisan needs mentors.
An Artist's creative vision forms a pattern that others will follow-- assistants (Artisans) who help them achieve this vision.
The Maestro draws an entire enterprise ecosystem together toward a longer-term future where what is new becomes part of the commons that help the world to flourish.
A case in point of the need for others to join the Executive Leader's vision is a current public art display-- Wu Tang's Anthem. The New Yorker (23 August 2021, p.6) writes about it. Two phrases stand out from the article:
"The myth of the lone artistic genius."
"Making art is an excuse to collaborate."
To bring something to the world that lasts and makes the world better is usually done with a team of others.
It is a gift to be able to do this work while teamed with Kristin Evenson. She brings depth, breadth, and wise substance to this initiative of a comprehensive resource to further develop and unleash leaders in their Third Turn.
In our anniversary episode we feature clips from the following conversations:
The Third Turn Podcast has become a rich resource. It is one way we hope to plant seeds that become trees under which others not yet born will sit. We invite your joining us in the seed planting.
Enjoy!


With each episode of the Third Turn Podcast we host a conversation among leaders who want the world to flourish for generations beyond their lifetimes.

Listening with others in some way and enjoying in-depth conversations of your own as you reflect and choose what you would do the same or differently is a plus!

We always welcome you sharing these podcasts with others as well as sending along any suggestions for making these podcasts better.

The Third Turn Podcast is part of the Maestro-level leaders initiative, a production of Design Group International. Strategically Connected's Jennifer Miller is the producer.

Discover more about The Third Turn Podcast: