Design Group International was founded in 2000 by Dr. Mark L. Vincent & Lorie Vincent. Today, the organization includes a growing and dynamic community of consultants across the country. Our consultants serve a variety of businesses, nonprofits, educational institutions, and faith communities throughout North America and beyond.
In 2019, Dr. Vincent transitioned from CEO to Founder of Design Group International. In this new role, he aims to further grow and elevate the field of process consulting. He plans to share this knowledge and experience to help prepare other consultants for the field through the Society of Process Consulting. The Society offers education, credentialing and a framework of professional ethics for process consultants.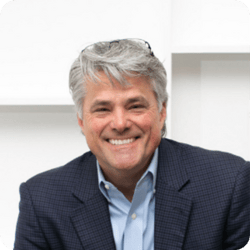 With Dr. Vincent's transition to the role of Founder, Lon L. Swartzentruber was selected to serve as CEO of Design Group International. Design Group International's growth has flourished adding additional key consultants with intentional areas of specialty to support our clients.
Our resource library has increased with each knowledgeable consultant who has come alongside us allowing for cohorts, blogs, podcasts, and events to support our clients in unique ways.
We are continuously looking for new consultants to join the community and expand internationally.