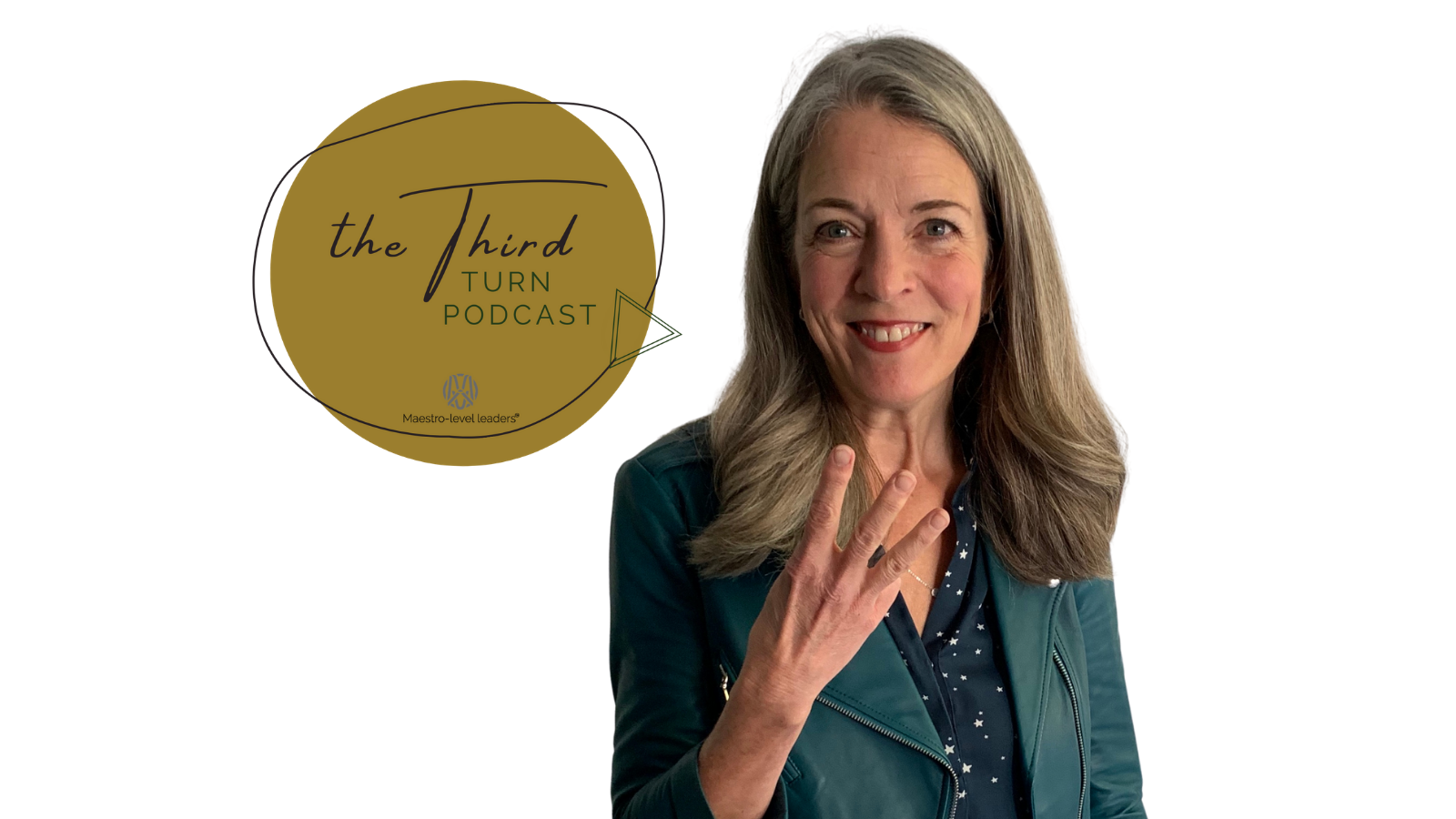 The Brain and the Third Turn Leader.
Episode #3 of the Third Turn Podcast
The places you can find The Third Turn Podcast now includes Google Podcasts and Apple Podcasts! We are grateful for all of you sharing these episodes and helping us build a subscriber base among people who care about long-term leadership and legacy.
Episode #3 welcomes
Kristin Evenson
to discuss what happens in the brain when executive leaders face major transitions. Her comments about our brains ALWAYS interpreting EVERYTHING in terms of threat or reward, and how that impedes our ability to think creatively and courageously, are particularly interesting. She provides good evidence of why leaders who want to lead well into legacy, succession, and future value in the latter years of their tenure need traveling companions.
Maestro-level Leaders
ensures this can happen. I'd love to talk to you if you think a Maestro-level Leaders cohort might be for you.
We enjoyed Kristin so much, we've invited her back early next year to dig even more into creative and courageous decision making. In the meantime, we look ahead to episode #4, with
Doug Fagerstrom, CEO of Marketplace Chaplains, who will talk with us about the book he and Peter Greer wrote, called
Succession
.
Check out these books if you'd like to dig a little deeper into the topics Kristin discussed during this podcast:
Holy Noticing - The Bible, Your Brain, and The Mindful Space Between Moments
We welcome you sharing these episodes with others, of course, in addition to any ideas, suggestions for people we should interview, and your avid listenership.
Maestro-level Leaders
provides tools for a fruitful journey for Executive Leaders in their Third Turn, as well as travel companions. This blog, the Third Turn podcast, and a Maestro-level Leaders cohort develop this ongoing resource and raise the vision for other leaders to aspire to a Third Turn. The next
Maestro-level leader cohort launches in January 2021

.
Discover more about The Third Turn Podcast: