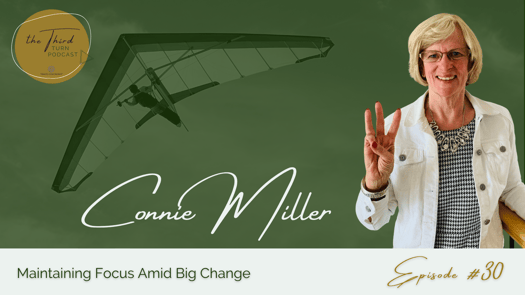 Or Listen on your Favorite Platform:
Maintaining Focus Amid Big Change
Episode #30 of the Third Turn Podcast with a Connie Miller.
Today's guest, Connie J. Miller, has a keen eye. And the gifts of observation and strategy have served her well as both a CEO who identified and then led an organizational merger within the credit union industry, and as an accomplished poker player! (She's won seats to play at the World Poker Tour and the Ladies World Series of Poker.)
Most lists of what makes a good poker player include these four qualities--qualities you'll definitely hear peppered throughout Connie's finely-honed leadership experience and perspective:

Ability to read and influence people

Quickly calculating probabilities

Understanding risk versus reward


Discipline.
Connie has navigated from accountant to CFO to CEO across a variety of mission-driven organizations and has earned leadership awards and accolades. She's been on both sides of the table when it comes to mergers and acquisitions, and well knows the grit and stamina a leader needs to bring a team through big change. (You can read more about Connie's journey and accomplishments on her LinkedIn profile).
In all this, Connie's noticed and navigated the very distinct responses people take to change:

the response that's prone to negativity, fear, resistance, drama, dysfunction, and sabotage;


and the response that maintains focus on integrity, objectivity, teamwork, trust, courageous conversations, and the big picture.
And experience with the former has given her a passion for the latter: '…to help teams and professionals show up well and create a respected personal brand when working through change.'
This now becomes the focus of Connie's own Third Turn, which includes consulting work through Credible Advantage and the book Don't Sabotage Your Career: 11 Power-Filled Steps to Succeed.
Because sometimes, others can see the blind spot, default attitudes, or unconscious habits that we ourselves can't. And for the sake of leaders and organizations that follow, Connie wants to help us then see a better way.



With each episode of the Third Turn Podcast we host a conversation among leaders who want the world to flourish for generations beyond their lifetimes.

Listening with others in some way and enjoying in-depth conversations of your own as you reflect and choose what you would do the same or differently is a plus!

We always welcome you sharing these podcasts with others as well as sending along any suggestions for making these podcasts better.

The Third Turn Podcast is part of the Maestro-level leaders initiative, a production of Design Group International. Strategically Connected's Jennifer Miller is the producer.

Discover more about The Third Turn Podcast: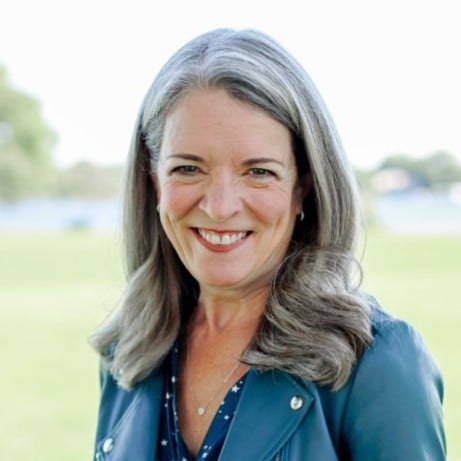 Kristin serves as a Consultant and Coach to leaders, teams, and boards by helping them leverage their unique brand of significance in context of: - Strategic junctures--Helping leaders and teams identify what can't change and what must; - Leadership & life challenges—Helping leaders support, sustain and strengthen their soul in leadership; - Career change & transition—Helping them think creatively and courageously about what's next. Kristin spent 20 years with Fallon Worldwide, leading brand and communications strategy development for clients across a variety of industries—including Nordstrom, Holiday Inn Express, and Children's Defense Fund. Her career journey since has included stints as marketing/strategy director and consultant to companies, nonprofits and ministries in the areas of strategy, culture, communications and board governance. Her teams' work won multiple national effectiveness awards, and her consulting work resulted in a "Best Practice in People/Workplace" by Upsize Magazine. Having completed NeuroLeadership Institute's Brain-Based Coaching Program, Kristin incorporates brain-based principles into change initiatives for organizations, teams, and individuals. She and her husband Jeff Rosell have four awesome adult sons and host an international daughter, originally from South Sudan.