January 2023

Training For and Executing the Handoff
Our recent blog posts and kickoff podcast episode in this next year have honed in on what it means to train for and execute one's leadership transition handoff—and Mark's intentionally shared with us his own.
---
Recent Podcast Episodes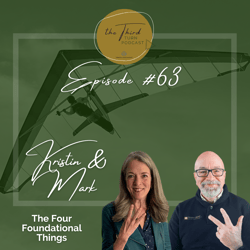 ---
Noteworthy Quotes
"We're talking about the almost impossible work, because it happens so rarely, to successfully transition a senior executive who's been very accomplished in their role to another one who actually can build off that momentum and get slingshotted into the future, what we see is a successful transition…it is possible, but there are a couple of people involved, and they have to do their personal work and their ego work...''
- Mark L. Vincent (Episode 63)
---
Key Themes
The relay race handoff – Throughout our blog over these recent weeks, Mark has drawn deeply on this motif to create a compelling picture of what's at stake in leadership transition:
---
Helpful Concepts
In Episode 63: The Four Foundational Things, Mark and I share about the four core navigational tools that guide and govern our Maestro-level leader cohort experiences, designed to help leaders finish well with a keen eye and intentional work toward succession, legacy and future value:
MLL Job description
MLL Map
Future balance sheet
Leadership Philosophy
---
Some Inspiration
Mark's own lived experience – The metaphor of a relay race handoff provides ample and rich reference points that have sparked inspiration for experienced leaders facing their organizational exit, as well as newly-minted C-suite leaders stepping in as successors. But more than just a helpful concept, Mark's own lived experience—shared in this compilation of blogs posts—well demonstrates his deep commitment to live it out, to do his own internal and external work as critical to the process, and to allow it all to be bread for others on the journey. As a partner and friend with Mark in this process, I'm incredibly proud and shout a hearty "Well done, good and faithful servant!" as he transitions from that race lane.
---
New Maestro-level leader Cohort Starting!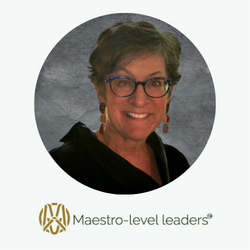 If you find yourself wondering how you, or someone you know, can engage in the navigational tools described (above/below), Maestro-level leader and facilitator, Linda Milanowski-Westdorp is gathering participants for our next cohort. The 4-year peer-cohort experience is designed to offer a place of camaraderie, with navigational tools, executive advising, and scheduled calendar time dedicated to the important, and often delicate, work of transitioning from the top leadership position to whatever is next in life - whether via retirement, sale of a company, or, simply time to move on. She would be delighted to hear from you via email at lmilanowski@designgroupintl.com.



Find out more about joining a Maestro-level leader cohort.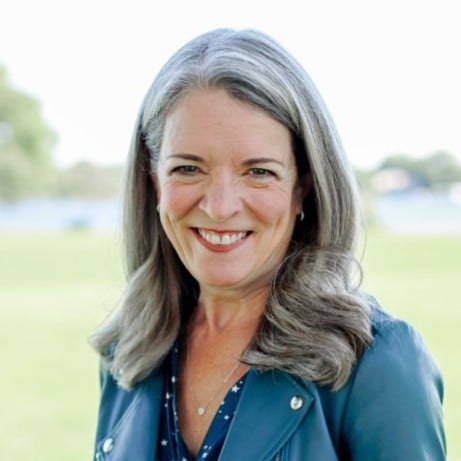 Kristin serves as a Consultant and Coach to leaders, teams, and boards by helping them leverage their unique brand of significance in context of: - Strategic junctures--Helping leaders and teams identify what can't change and what must; - Leadership & life challenges—Helping leaders support, sustain and strengthen their soul in leadership; - Career change & transition—Helping them think creatively and courageously about what's next. Kristin spent 20 years with Fallon Worldwide, leading brand and communications strategy development for clients across a variety of industries—including Nordstrom, Holiday Inn Express, and Children's Defense Fund. Her career journey since has included stints as marketing/strategy director and consultant to companies, nonprofits and ministries in the areas of strategy, culture, communications and board governance. Her teams' work won multiple national effectiveness awards, and her consulting work resulted in a "Best Practice in People/Workplace" by Upsize Magazine. Having completed NeuroLeadership Institute's Brain-Based Coaching Program, Kristin incorporates brain-based principles into change initiatives for organizations, teams, and individuals. She and her husband Jeff Rosell have four awesome adult sons and host an international daughter, originally from South Sudan.