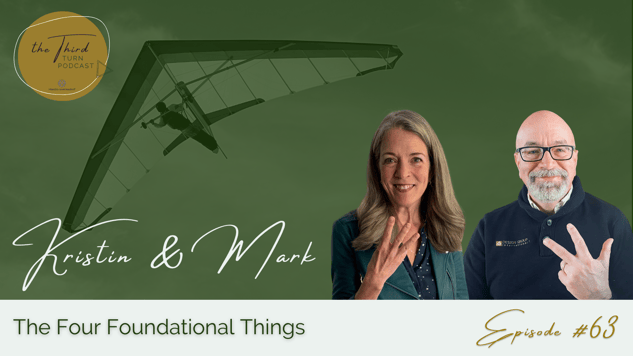 The Four Foundational Things
Episode #63 of the Third Turn Podcast with Mark & Kristin
As we recorded this episode, Mark was nearby in Hawaii watching Mauna Loa erupt again after 38 years. And that volcanic eruption—as well as business news of ousted and returning CEOs—started us out as an ironic and rather apt metaphor for leadership transitions too often gone wrong.In today's episode, Mark and Kristin share the what's and why's of the four foundational themes or resources that serve as the bedrock of the Maestro-level leader cohort experience and, more importantly than that, contributors to successful leadership transition.
What are they?
The job description

The Maestro-level leader map

Future balance sheet

Leadership philosophy
And why and in what ways do they contribute?
Well, take a listen to hear each explained, along with the important role it plays. But bottomline, these four foundational things help:
Translate good intent to practical reality

Allow a transitioning leader to do both the personal and organizational work required

Make what is otherwise squishy and intangible more clear and tangible for all involved

Facilitate a solid handoff and slingshot the organizations and successors into the future.
Are these a quick, easy 4-step process? Heavens no. That's why successful successions are so rare. This work is far more akin to "going back to the entrepreneurial moment" and starting from scratch. But with intention and a learner's mind and, we would say, four foundational things, there's bedrock that's needed for a solid, successful transition. A solid foundation on which to build a thriving future.
Additional Resources:
To put these navigational themes and resources into context, here are some blog posts describing the three turns of leadership and related needs and dynamics:
And a resource we value that "looks at why work is such an important part of a person's identity.
Listen to the Episode Now:
Or Listen on your Favorite Platform:


About The Third Turn Podcast & Maestro-level leaders:
With each episode of the Third Turn Podcast, we host a conversation among leaders who want the world to flourish for generations beyond their lifetimes.

Listening with others in some way and enjoying in-depth conversations of your own as you reflect and choose what you would do the same or differently is a plus!

We always welcome you sharing these podcasts with others as well as sending along any suggestions for making these podcasts better.

The Third Turn Podcast is part of the Maestro-level leaders initiative, a production of Design Group International. Strategically Connected's Jennifer Miller is the producer.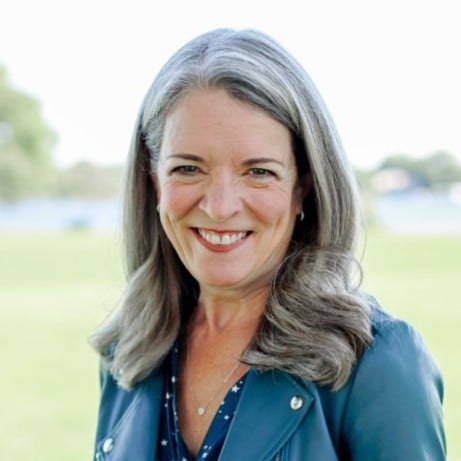 Kristin serves as a Consultant and Coach to leaders, teams, and boards by helping them leverage their unique brand of significance in context of: - Strategic junctures--Helping leaders and teams identify what can't change and what must; - Leadership & life challenges—Helping leaders support, sustain and strengthen their soul in leadership; - Career change & transition—Helping them think creatively and courageously about what's next. Kristin spent 20 years with Fallon Worldwide, leading brand and communications strategy development for clients across a variety of industries—including Nordstrom, Holiday Inn Express, and Children's Defense Fund. Her career journey since has included stints as marketing/strategy director and consultant to companies, nonprofits and ministries in the areas of strategy, culture, communications and board governance. Her teams' work won multiple national effectiveness awards, and her consulting work resulted in a "Best Practice in People/Workplace" by Upsize Magazine. Having completed NeuroLeadership Institute's Brain-Based Coaching Program, Kristin incorporates brain-based principles into change initiatives for organizations, teams, and individuals. She and her husband Jeff Rosell have four awesome adult sons and host an international daughter, originally from South Sudan.