March 2023

Life Beyond Our Own Leadership
Intentionally preparing now for the not-yet--for our organization, for the leaders that follow, and for our own life beyond executive leadership--is a critical component of our leadership responsibility and contribution.
---

New Maestro-level leader Cohort Starting!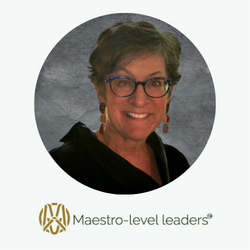 Linda Milanowski-Westdorp, our newest facilitator coming to us after more than three decades of leadership at MillerKnoll, is a gift to anyone who joins the cohort she gathers. The 4-year peer-cohort experience is designed to offer a place of camaraderie, with navigational tools, executive advising, and scheduled calendar time dedicated to the important, and often delicate, work of transitioning from the top leadership position to whatever is next in life - whether via retirement, sale of a company, or, simply time to move on. She would be delighted to hear from you via email at lmilanowski@designgroupintl.com.
---
Recent Podcast Episodes
---
Noteworthy Quotes
"As we look at generosity, it includes much of the financial aspect as well as being present for others."
- Mark & Patricia Vincent with guests Kenny & Kim Cox (Episode 66)
"…when you're telling your story, numbers to numbers are just the numbers. The better story is when you talk about the people side of things. When people truly do rise above and do great things, they're motivated, they're passionate, and they care deeply. That's the thing I'm probably the proudest of when I look back on it. It's about lives, lives that have hopefully been made better for the course of the time that I was there. But also that people did great things in a very challenging time."
- Marti Nyman (Episode 67)
---
Key Themes
Intentionally investing in life beyond our own leadership…
For our organization – In Episode 67: Taking A Long-Term Approach to a Short-Term Turnaround, podcast guest CEO Marti Nyman shares about the impact of setting his sights on sustainable value beyond his own short-term leadership assignment.
For the leadership culture – In Intentionally Developing Leaders, we share a list of strategic options for intentionally developing the leadership of others, as well as practical discussion questions for your senior team and/or board.

For our own selves

– What is the life I will go to on the heels of my organizational leadership? In Episode 66: Slow Down and Keep Going couples Mark and Patricia Teall Vincent and Kenny and Kim Cox help us avoid letting our leadership busy-ness inhibit our ready-ness.

---
Helpful Concepts
Couples' topic list – In their Episode 66 conversation, Patricia, Mark, Kim, and Kenny tee up a helpful and provocative list of topics to consider in preparing for life beyond our leadership:
Thrill-seeking
Personal transformation
Keeping the love for people at the center of who we are
Moving forward throughout life
Being adults with your children
Continuing to grow ourselves
Generosity
---
Some Inspiration
Helpful leadership development lists – Use this helpful list to jumpstart and/or review strategic options for intentional leadership development:
Peer-based and executive advising

Coaching

Mentoring

Experiential curriculum

Built-in educational moments in the agenda for boards, standing committees, and staff teams – especially when applicable to real agenda

Common reading/discussion

Off-site educational events with team participation

Customized/individualized learning plans, with supervisory conversations

Succession as standard measure of success – key to building a leadership development culture

Strategic and organized choices to deploy a combination of the above. – also key to building a leadership development culture
And use these discussion questions with your senior team and/or board in considering the above options:
Which of the above is more individualized, which is more oriented to groups?

Which ones seem the easiest to deploy in your situation?

Which ones are already in use and how might you strengthen them?

Which ones would be good for you to add?

What other observations do you have?

Your next step?




Find out more about joining a Maestro-level leader cohort.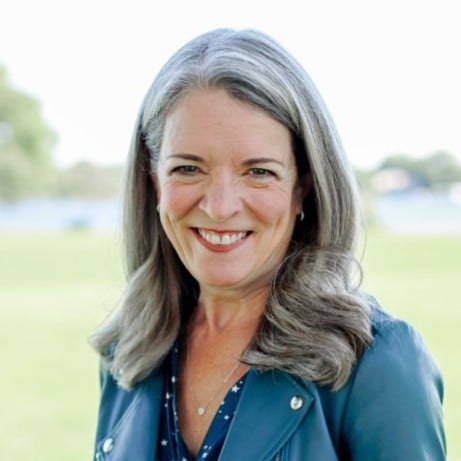 Kristin serves as a Consultant and Coach to leaders, teams, and boards by helping them leverage their unique brand of significance in context of: - Strategic junctures--Helping leaders and teams identify what can't change and what must; - Leadership & life challenges—Helping leaders support, sustain and strengthen their soul in leadership; - Career change & transition—Helping them think creatively and courageously about what's next. Kristin spent 20 years with Fallon Worldwide, leading brand and communications strategy development for clients across a variety of industries—including Nordstrom, Holiday Inn Express, and Children's Defense Fund. Her career journey since has included stints as marketing/strategy director and consultant to companies, nonprofits and ministries in the areas of strategy, culture, communications and board governance. Her teams' work won multiple national effectiveness awards, and her consulting work resulted in a "Best Practice in People/Workplace" by Upsize Magazine. Having completed NeuroLeadership Institute's Brain-Based Coaching Program, Kristin incorporates brain-based principles into change initiatives for organizations, teams, and individuals. She and her husband Jeff Rosell have four awesome adult sons and host an international daughter, originally from South Sudan.