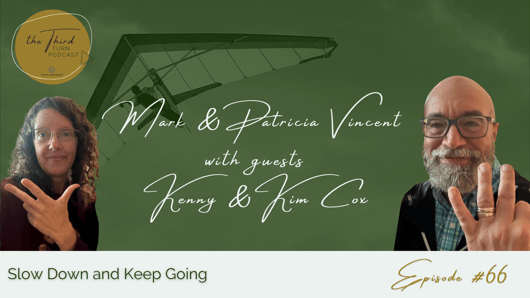 Slow Down and Keep Going
Episode #66 of the Third Turn Podcast with Patricia Teall Vincent, Kenny and Kim Cox
An unavoidable question for a Maestro-level leader is this: What is the life I will go to?
Our long leadership took most of our waking days for years of our life. That intensive effort almost works against smoothly transitioning from the life in which we are to the life to which we will go. Even if we want to keep space open for some time before taking hold of something, the current busy-ness can block our ready-ness. My wife, Patricia Teall Vincent, joined me for a conversation with Kenny and Kim Cox as we discuss this question.

In this episode, you'll find some unique perspectives on:
Thrill-seeking

Personal transformation

Keeping the love for people at the center of who we are

Moving forward throughout life

Being adults with your children

Continuing to grow ourselves.

Generosity

Kenny Cox, the owner of Cox Family Holdings, was a previous guest (Episode #19), where he tells the story of his Three Turns of leadership.

Additional Resources:
Some additional resources to consider:
Listen to the Episode Now:
Or Listen on your Favorite Platform:


About The Third Turn Podcast & Maestro-level leaders:
With each episode of the Third Turn Podcast, we host a conversation among leaders who want the world to flourish for generations beyond their lifetimes.

Listening with others in some way and enjoying in-depth conversations of your own as you reflect and choose what you would do the same or differently is a plus!

We always welcome you sharing these podcasts with others as well as sending along any suggestions for making these podcasts better.

The Third Turn Podcast is part of the Maestro-level leaders initiative, a production of Design Group International. Strategically Connected's Jennifer Miller is the producer.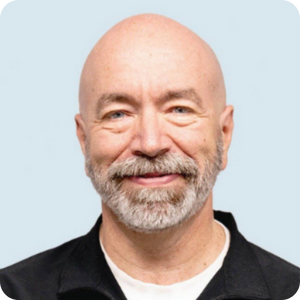 I walk alongside leaders, listening to understand their challenges, and helping them lead healthy organizations that flourish.