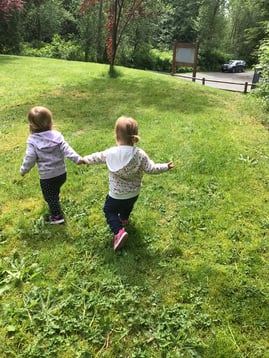 Are you familiar with the 3 levels of relationship?
Level One:
transactional, role-based relationships
Level Two:
open, safe, dependable, and working relationships
Level Three:
intimate relationships
One way I like to render these is as follows:
Level One:
"
I see me and want you to see me."
Level Two:
"
I see me and you and how we might function together."
Level Three:
"I see us, and how we can do more because we are together."
This, of course, implies what we might all a
Level Zero:
"I see me (or, actually, perhaps I don't even see myself), and I do not see you."
Level Zero
happens when a person snubs a conversation, quickly changes the subject when you are introduced so as not to need to meet you, or, even upon knowing you, decides to treat you as a stranger or enemy.
Level One

Level Two

Level Three
Turn One

See Me

Lead Self

Turn Two

See You

Lead an Organization and Others

Turn Three

See Us

Lead toward Future Value
Turn One
- Learning to lead one's self. People are a thing by which work gets done.
Turn Two
-
Learning to lead people and an organization. If you and I accept responsibility and cooperate in our work. we will be effective together
Turn Three
-
Learning to lead toward future value. Developing' opportunity for others to flourish through our work is an expression of love.
The journey across these levels and through the Three Turns is progressive and building. Perspective can deepen, and wisdom can grow.
When combined in a developing leader:
Level One
coinciding with
Turn One
:
I am reliable
Level Two
coinciding with
Turn Two:
I trust you enough to work together.
Level Three
coinciding with
TurnThree
.
I choose to love you and for our work to contribute to the well-being of others.
This love that begins leaking out as the leader progresses toward
Turn Three
becomes the reason for being present. It becomes the principal value and an ethical guide as the executive leader becomes ever wiser.