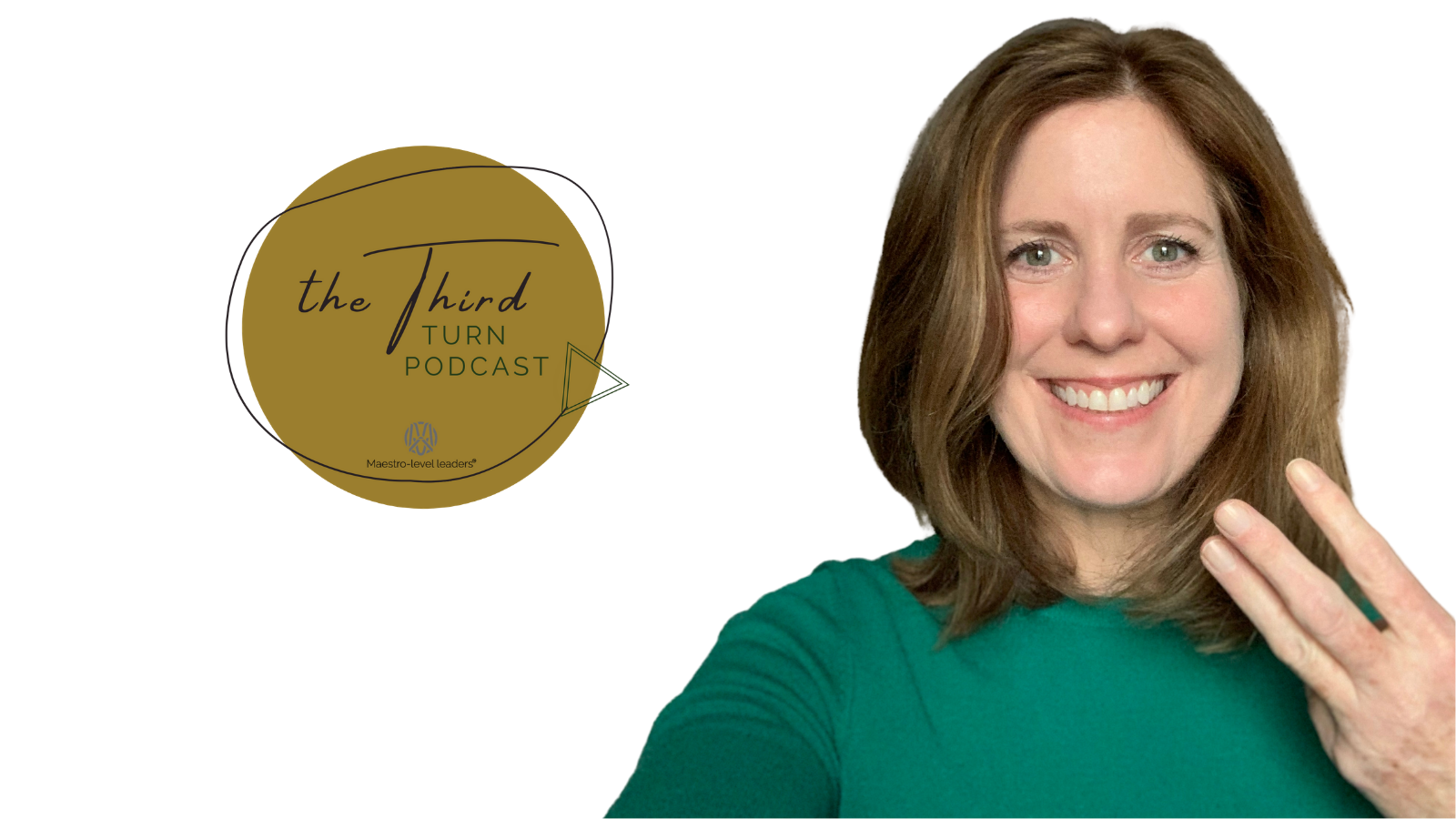 Or Listen on your Favorite Platform:
The Third Turn Leader and Charitable Giving
Episode #15 of the Third Turn Podcast - A Conversation with Kate Frillmann
Who wouldn't want to talk with Kate? Our visit with her emphasizes the importance of being as thoughtful and plan-ful for charitable giving in the Third Turn as for all other aspects of long-term leadership, succession, and legacy. This is especially vital if a leader cares about the direction and impact of their generous response of giving back.
Kate's perspective is so valuable that her description of cultivating generosity in all three Turns of an Executive Leader's development became a
blog post
.
Kate suggested the following resources for anyone ready to move further into the subject:
If you would like to contact Kate, you can do so
here
.
Next up in Episode 16: We go deeper into the strength of the Maestro-level leader's voice as we interview Jay Bennett of National Christian Foundation. He actually lost his voice! It is a story not to miss.
We welcome you sharing these podcasts with others. We also look forward to your suggestions of people to interview and what you notice would make these podcasts better.
The first 2021 Maestro-level leaders cohort is underway, and the next cohort will begin before the end of 2021. This blog, the Third Turn podcast, and Maestro-level leaders cohorts are the ongoing resources of raising vision for other leaders to aspire to their own Third Turn.
Discover more about The Third Turn Podcast: