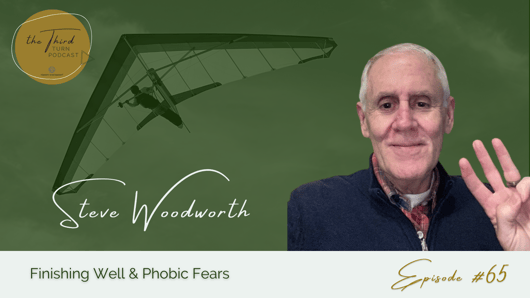 Finishing Well & Phobic Fears
Episode #65 of the Third Turn Podcast with Steve Woodworth
Our guest Steve Woodworth—CEO of Masterworks—is deeply committed to finishing well, after 30 years of examples he's seen and things he's studied.
Steve has seen far more and far too many leadership transitions gone wrong. Leaders whose transitions blew up their legacy. Some whose organizations ultimately went out of business. Other leaders who have turned against the organization they spent their life building.

Steve's seen some things and he's studied. He quotes research by Bobby Clinton, a former professor of leadership at Fuller Theological Seminary, which found that roughly 2/3 of leaders don't finish well—a sad stat Clinton saw mirrored among leaders in scripture as well.
All this has prompted Steve to get very practical about the landmines and temptations, and how to navigate them:
The rampant assumptions people bring to the table around leadership transition

Historical and increasingly artificial constructs around age

Lack of open communication

Conventional wisdom of "find your successor and get out of the way"

Phobic fears that naturally arise as a longstanding leader peers into the mist of a future they can't yet clearly see.
Now walking alongside his own successor in leading the organization, Steve shares with us very honestly and personally about his own experience of these things—right in the throes of it all. Rare are such rich opportunities.
So Steve's seen, studied, and is now stewarding his own transition, as well as writing a book to help serve other leaders and organizations. Seeing, studying, stewarding, and serving others that follow—a deep commitment to and beautiful example of what it looks like to finish well.

Additional Resources:
Steve is reading two books he's enjoying:
Listen to the Episode Now:
Or Listen on your Favorite Platform:


About The Third Turn Podcast & Maestro-level leaders:
With each episode of the Third Turn Podcast, we host a conversation among leaders who want the world to flourish for generations beyond their lifetimes.

Listening with others in some way and enjoying in-depth conversations of your own as you reflect and choose what you would do the same or differently is a plus!

We always welcome you sharing these podcasts with others as well as sending along any suggestions for making these podcasts better.

The Third Turn Podcast is part of the Maestro-level leaders initiative, a production of Design Group International. Strategically Connected's Jennifer Miller is the producer.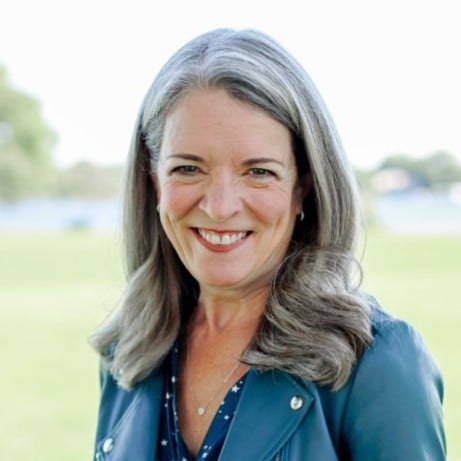 Kristin serves as a Consultant and Coach to leaders, teams, and boards by helping them leverage their unique brand of significance in context of: - Strategic junctures--Helping leaders and teams identify what can't change and what must; - Leadership & life challenges—Helping leaders support, sustain and strengthen their soul in leadership; - Career change & transition—Helping them think creatively and courageously about what's next. Kristin spent 20 years with Fallon Worldwide, leading brand and communications strategy development for clients across a variety of industries—including Nordstrom, Holiday Inn Express, and Children's Defense Fund. Her career journey since has included stints as marketing/strategy director and consultant to companies, nonprofits and ministries in the areas of strategy, culture, communications and board governance. Her teams' work won multiple national effectiveness awards, and her consulting work resulted in a "Best Practice in People/Workplace" by Upsize Magazine. Having completed NeuroLeadership Institute's Brain-Based Coaching Program, Kristin incorporates brain-based principles into change initiatives for organizations, teams, and individuals. She and her husband Jeff Rosell have four awesome adult sons and host an international daughter, originally from South Sudan.