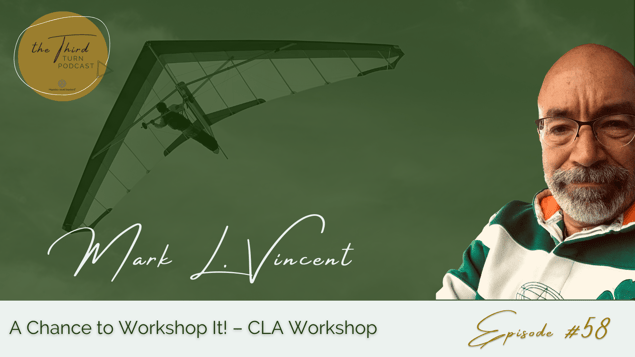 Three Turns of an Executive Leader
Episode #58 of the Third Turn Podcast with Mark L. Vincent
Consider this episode an invitation to—for just about 20 minutes— to think ahead to and walk through the very critical and pivotal last 4 years of your organizational leadership. A 20-minute invitation to be walked through key questions, reflection, issues, and opportunities—for you, your board, your next generation leaders, and your organization—relative to transitioning your leadership.
Maybe you'd like to treat this as a mini workshop for yourself (complete with video visuals and audio comments and questions). Maybe you'd like workshop it with your board or board chair; and/or your executive leadership team.
Whichever way or ways you choose, our goal is that you walk away with a clearer understanding of the "4 years remaining" in an executive's organizational leadership; specific stages for the executive and for the board; inherent challenges and opportunities to recognize and embrace in the process; and an opportunity to begin planning with the end in mind.
As we so often say, transitioning one's leadership to a successor happens for most of us (albeit a very, very few of us) just once—with an invitation to live, learn, and lean into process while waiting for greater clarity to form out of the mist.
May this 20-minute investment pay big dividends in what we hope is a planful, thoughtful process for you and those with whom you lead and serve—all done with clear vision and for a fruitful and thriving end in mind.
Additional Resources:
Listen to the Episode Now:
Or Listen on your Favorite Platform:


About The Third Turn Podcast & Maestro-level leaders:
With each episode of the Third Turn Podcast, we host a conversation among leaders who want the world to flourish for generations beyond their lifetimes.

Listening with others in some way and enjoying in-depth conversations of your own as you reflect and choose what you would do the same or differently is a plus!

We always welcome you sharing these podcasts with others as well as sending along any suggestions for making these podcasts better.

The Third Turn Podcast is part of the Maestro-level leaders initiative, a production of Design Group International. Strategically Connected's Jennifer Miller is the producer.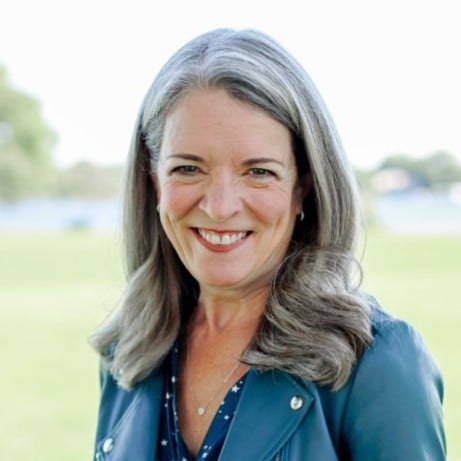 Kristin serves as a Consultant and Coach to leaders, teams, and boards by helping them leverage their unique brand of significance in context of: - Strategic junctures--Helping leaders and teams identify what can't change and what must; - Leadership & life challenges—Helping leaders support, sustain and strengthen their soul in leadership; - Career change & transition—Helping them think creatively and courageously about what's next. Kristin spent 20 years with Fallon Worldwide, leading brand and communications strategy development for clients across a variety of industries—including Nordstrom, Holiday Inn Express, and Children's Defense Fund. Her career journey since has included stints as marketing/strategy director and consultant to companies, nonprofits and ministries in the areas of strategy, culture, communications and board governance. Her teams' work won multiple national effectiveness awards, and her consulting work resulted in a "Best Practice in People/Workplace" by Upsize Magazine. Having completed NeuroLeadership Institute's Brain-Based Coaching Program, Kristin incorporates brain-based principles into change initiatives for organizations, teams, and individuals. She and her husband Jeff Rosell have four awesome adult sons and host an international daughter, originally from South Sudan.