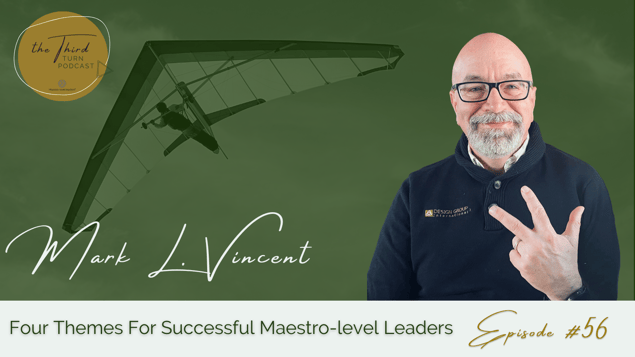 Four Themes For Successful Maestro-level Leaders
Episode #56 of the Third Turn Podcast with Mark L. Vincent
We change it up a bit with this episode!

Every week, participants in our Maestro-level leader cohorts receive a short note called the Maestro-level letter. On occasion, one of those cohort participants serves as the writer. Many of the weeks they come from me – digging into the four themes we believe need to be addressed for successful Maestro-level leaders.

A job description for this season of leadership.

A map toward succession.

A future balance sheet for enterprise recapitalization.

A clear and communicated leadership philosophy.
We spin around these themes across the four years of cohort participation, intending to create a forward momentum that helps to slingshot successors into the future.
To further introduce these four themes, we feature a letter written on each theme, with a brief introduction to each and why I wrote it. To intrigue you further here is a one-sentence descriptor of each letter. What theme do you think each represents?
Why should Mr. Putin ask for forgiveness?

A grand tapestry of profound effect. Weave on!

Moses fled from Pharaoh.

Expecting an enemy at any moment.



Additional Resources:
Listen to the Episode Now:
Or Listen on your Favorite Platform:


About The Third Turn Podcast & Maestro-level leaders:
With each episode of the Third Turn Podcast, we host a conversation among leaders who want the world to flourish for generations beyond their lifetimes.

Listening with others in some way and enjoying in-depth conversations of your own as you reflect and choose what you would do the same or differently is a plus!

We always welcome you sharing these podcasts with others as well as sending along any suggestions for making these podcasts better.

The Third Turn Podcast is part of the Maestro-level leaders initiative, a production of Design Group International. Strategically Connected's Jennifer Miller is the producer.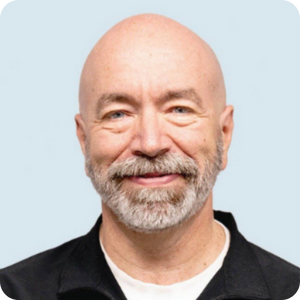 I walk alongside leaders, listening to understand their challenges, and helping them lead healthy organizations that flourish.