The Maestro-level letter, a brief burst of wisdom, is sent each Sunday morning to all Maestro-level leader cohort participants. Every now and then one of those letters seems to seek a larger audience and so we we are publishing it here as this week's blog post.
Each week the letter is sent at 6:06 a.m. in honor of Lorie Vincent. The number marked her favorite hymn in an old hymnal she sang from for many years. Whenever a clock read 6:06, she would belt it out. This essay is about her.
____________________________
"I grew accustomed to her face."
- Prof. Henry Higgins
I don't think people are sentimental about the same things or in the same way. More likely, we are as individually wired for the expression of grief as we are in so many other ways.
How else do I explain the irrepressible desire I had to take my wife's battered suitcase on my first trip following her death? Why else would I have carried her even more tattered address book in my backpack for the next couple of years? And why else would I have started to notice lines on people's faces? I've not yet found another who grieved in precisely the same way.
We get creases in our skin over time. Lifestyle, environment, and genetics combine efforts in their sculpting our visage. Grief made me far more aware of this sculpting. The etchings of a face became the first feature of a person I tend to notice.
I had been profoundly aware of the wear on Lorie's beautiful face because I'd observed it close up for thirty-three years. Hers was marked by deepening laugh lines and crinkles around the eyes that I often kissed. I no longer had her face to look at as each day ended and to see her joy, love, and calm reflected in those lines. There was nothing to look at, no beloved creases to kiss, and so I began seeking my beloved in other faces. But there were so many worry lines, so much angry pursing of lips, so many concern creases just above the nose or between the eyebrows, and so many cheeks distorted from so much grimacing. I couldn't find echoes of her.
I want to think I was a reason for Lorie's joy. I want to believe my cherishing of her was a source of her abundant laughter and the unending light in her eyes. But all that preceded her knowing me. My contribution to her face was that I supported her and did not reduce the fruit of her abundant spirit.
I am confident that our bodies, our faces, and our eyes become a display of our life stories. And, as leaders, we shape face-etching work environments that are part of the life stories of colleagues and customers - those now and those to come.

"Love wisdom like a sister; make insight a beloved member of your family." - Proverbs 7:4
---
This brief note comes each Sunday morning to: (1) Maestro-level leader cohort participants, (2) Executive Advising clients, (3) and colleagues. You can opt out at any time. You are welcome to share with others. Your brief, thoughtful contributions are welcome. © Design Group International. All rights reserved.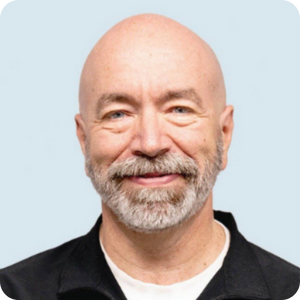 I walk alongside leaders, listening to understand their challenges, and helping them lead healthy organizations that flourish.