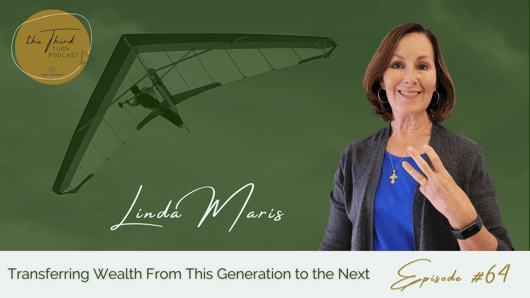 Transferring Wealth From This Generation to the Next
Episode #64 of the Third Turn Podcast with Linda Maris
Linda Maris, a long-time and deeply respected leader within the National Christian Foundation ecosystem, joins us to talk through her leadership journey and her commitment to helping us safely and meaningfully engage in wealth transfer -- a process that often takes five years. Linda reminds us that doing this during one's life rather than at their death is a particularly deliberate and impactful choice. And, there is an enormous transfer of wealth underway -- either purposefully transferred or pilfered away. Linda calls it a "huge historical opportunity."
If you want to get your mind around 80 trillion dollars involved across the next 25 years, Linda paints the picture. She makes her case by describing how most heirs treat what they receive as a one-time opportunity to be extravagant.
Five years to manage the intention of one's estate! This adds to the evidence for the importance of Maestro-level leader cohorts! And yes, we are gathering people for the next one we'd like to launch in the first half of this year. Linda Milanowski-Westdorp joins us as a first-rate facilitator.
Additional Resources:
Listen to the Episode Now:
Or Listen on your Favorite Platform:


About The Third Turn Podcast & Maestro-level leaders:
With each episode of the Third Turn Podcast, we host a conversation among leaders who want the world to flourish for generations beyond their lifetimes.

Listening with others in some way and enjoying in-depth conversations of your own as you reflect and choose what you would do the same or differently is a plus!

We always welcome you sharing these podcasts with others as well as sending along any suggestions for making these podcasts better.

The Third Turn Podcast is part of the Maestro-level leaders initiative, a production of Design Group International. Strategically Connected's Jennifer Miller is the producer.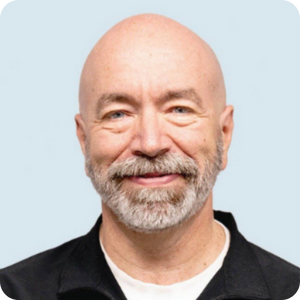 I walk alongside leaders, listening to understand their challenges, and helping them lead healthy organizations that flourish.