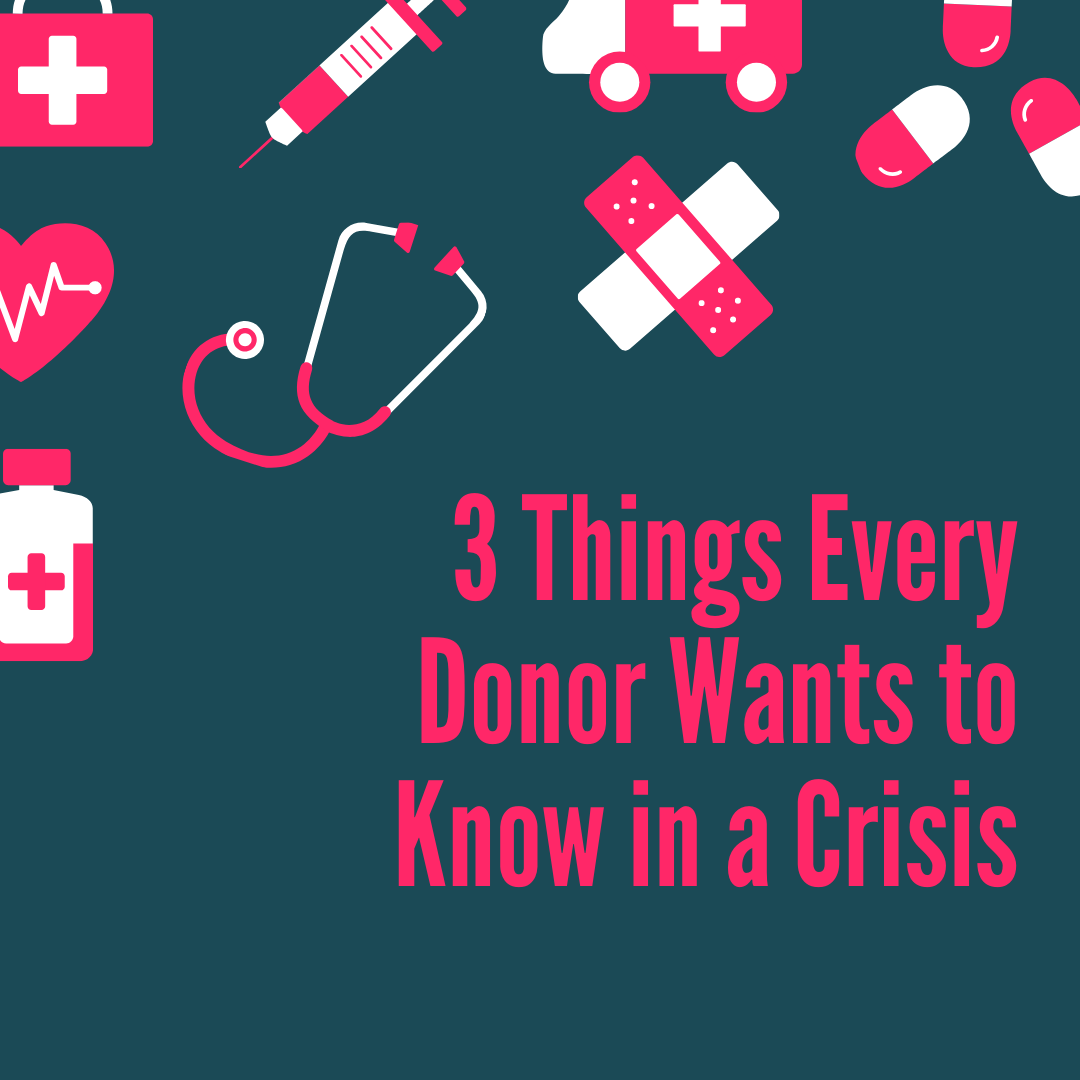 Over the past several weeks we have all had to respond to the novel Coronavirus in some way. It has impacted each of us, our organizations, and our constituencies in a multitude of ways.
In working with a client who is currently in the midst of a capital campaign, the virus crisis posed a set of unique challenges. We had to think back to other times of crisis or significant organizational challenge to consider how to potentially respond and communicate with donors.
As we worked, we found these 3 things every donor wants to know in a crisis to be helpful.