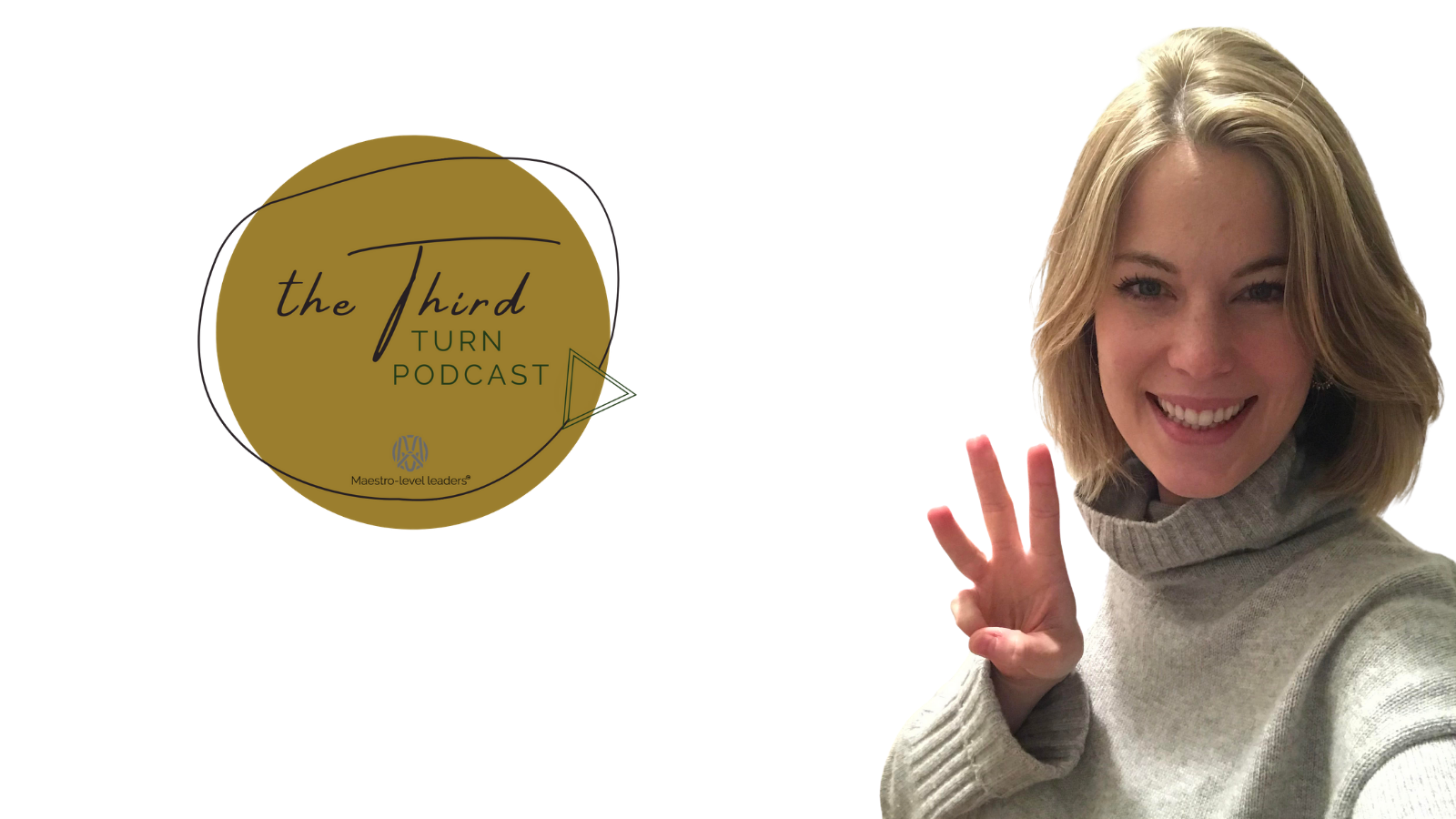 Or Listen on your Favorite Platform:
Being the CEO of Your Body.
Episode #9 of the Third Turn Podcast - an interview with Chelsea Gloeckner.
Chelsea Gloeckner is purposeful. And her purpose ties to yours, if you are serious about lifelong excellent leadership and remaining at the top of your game -- not just through the years but in the ups and downs of your daily rhythms. Her insight and practical suggestions are your friends.
Growing from our conversation about being the CEO of your body, Chelsea suggests the following resources:
She also offers the following resource to all Third Turn Podcast listeners:
With each episode of the
Third Turn Podcast
we host a conversation among leaders who want the world to flourish for generations beyond their lifetimes. We recommend listening with others in some way and enjoying in-depth conversations of your own as you reflect and choose how you might respond. This is particularly true with our conversation with Chelsea. Listening alongside those with whom you live offers all of you opportunity to tweak your wellness and alertness habits, and to do it in support of each other.
We always welcome you sharing these podcasts with others as well as sending along any suggestions for making these podcasts better.
Maestro-level leaders provides tools of a fruitful journey for Executive Leaders in the Third Turn, along with travel companions. This blog, the Third Turn podcast, and a Maestro-level leaders cohort aid the ongoing resource and raise the vision for other leaders to aspire to a Third Turn.
Discover more about The Third Turn Podcast: