With so much change happening and the disruption of our daily lives, the adrenaline of the moment will carry you for a long time. New routines, new demands, and change will naturally bring a flood of emotions, both positive and negative.
Soon, if it hasn't happened already, you will hit your wall, or it will hit you. You may not see it coming, but when it hits, here are 5 responses to help you process your emotions and work through the experience.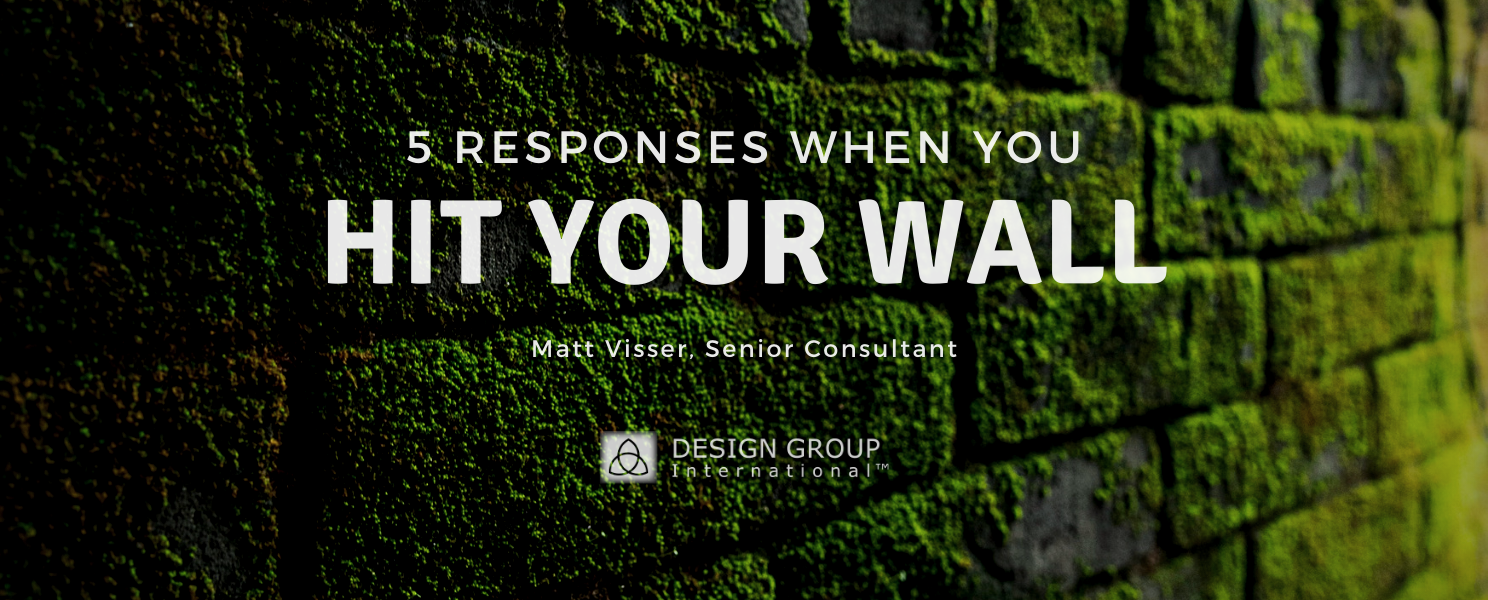 Name it and Embrace your limits
No one is expecting you to be perfect. First, name the fact that you have hit your wall and embrace your limits for what you can and cannot control in your current reality. Your honesty and vulnerability may actually give others permission to be open and voice how they are hitting their own wall.
Tell Someone and ask for help
Once you have named your wall as your current reality, reach out to others for support and encouragement. The people around you really want to support you. These people could include friends, family, coworkers, neighbors, and pastors. If no one immediately comes to mind, your professional network here at #LinkedIn can be a place for support.
Find Rest and Reflection
Depending on your commitments and situation, rest and reflection may look different. There are so many people who are supporting people on the front lines of this pandemic. If you have the privilege of rest, take advantage and get some needed sleep or slowing to help you gain strength for facing your wall. If you aren't in a position to rest right now, even 10 minutes in reflection and writing down your feelings will help you gain perspective to name your experience. Creativity is a natural pathway for reflection, so think about how you can be creative through journaling, music, or art.
Get outside (while social distancing)
Getting outside will help you in many different ways. If you have the chance, exploring nature can help you gain strength and perspective. Fresh air is always a good thing. If you aren't close to nature, a socially distanced walk through the neighborhood can help clear your head and give you time for reflection.
Give Thanks and Give Back
As you feel yourself pushing through the wall, give thanks for where you are and spend time naming what you are grateful for in this moment. When you start to feel your energy returning, brainstorm how you can give back to others who have hit their wall. Giving to others will not only help them on their journey, but help give you a sense of higher purpose. It can help you see that hitting your wall wasn't a waste.
Be well,
Matt V.
-------------
Matt Visser is a Senior Consultant with Design Group International. He has invested over 19 years in growing nonprofit organizations and his greatest joy is empowering adaptive leaders to tackle complex problems.
To learn more about Design Group International and its' work helping leaders and organizations transform for a vibrant future, visit http://designgroupinternational.com.