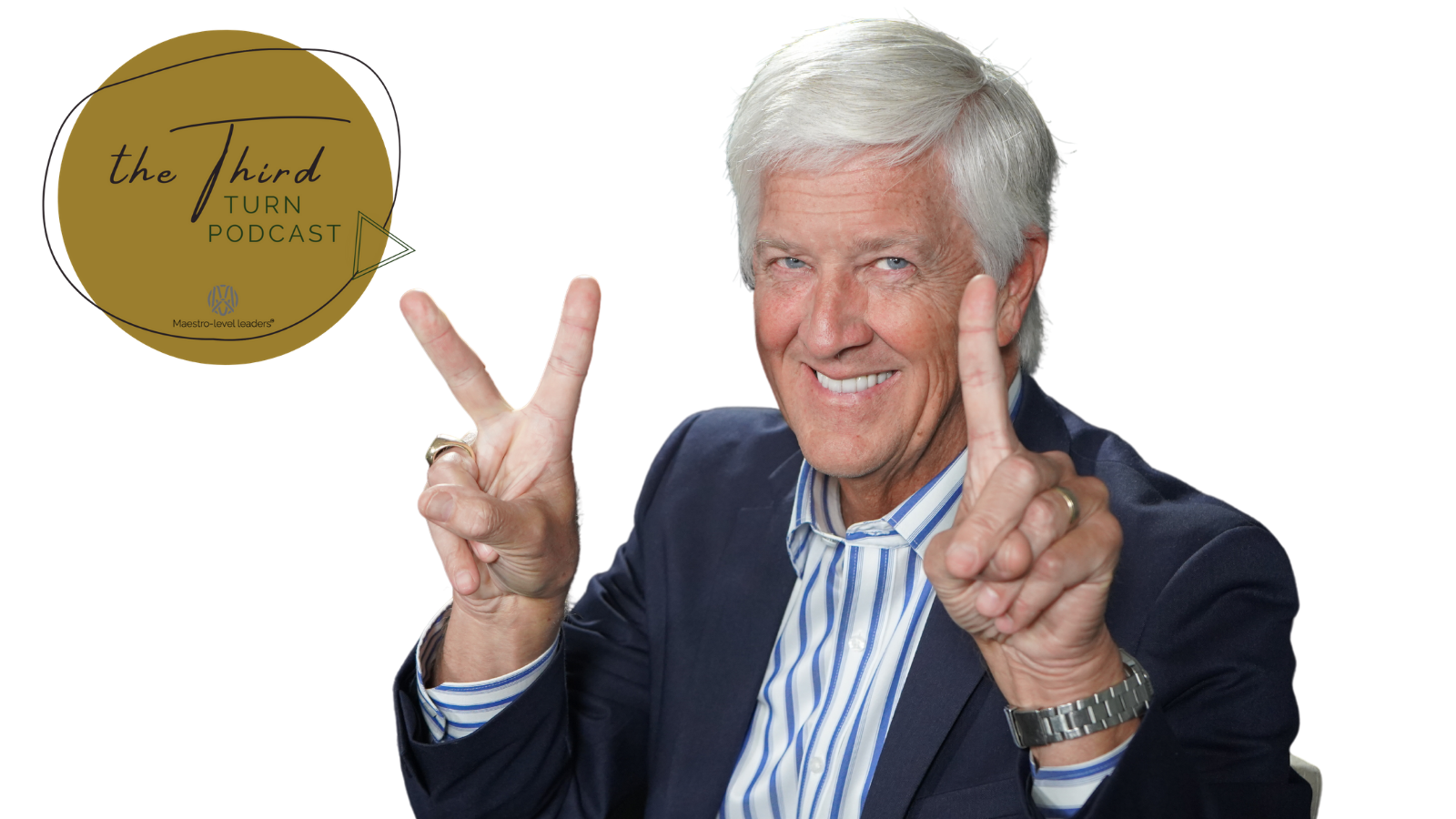 Succession.
Episode #4 of the Third Turn Podcast
The Third Turn Podcast locations now include CLATV! The subscriber base is growing along with the podcast's homes. Thank you, everyone!
Episode #4 is a conversation with
Doug Fagerstrom, CEO of Marketplace Chaplains and co-author with Peter Greer in the recently released book
Succession. Doug provides great insight, with a compelling case for succession to be at the heart of an executive's work from the beginning.
Best Christian Workplaces Institute interviews Peter Greer on their podcast, which you can access
here.
We were able to record this one in person, which meant we could also make it available as a video. Thank you to all who made the production possible! Check out the video below:
We welcome you sharing these episodes with others, in addition to any ideas, suggestions for people we should interview - and your avid listenership.
Maestro-level leaders
provides tools of a fruitful journey for Executive Leaders in their Third Turn, along with travel companions. This blog, the Third Turn podcast, and a Maestro-level leaders cohort develop this ongoing resource and raise the vision for other leaders to aspire to a Third Turn. The next
Maestro-level leader cohort launches in January 2021.
Discover more about The Third Turn Podcast: