Your e-mail will NOT be shared and you will NOT be solicited.
Lorie Vincent was a Founding Partner and the CFO for Design Group International prior to her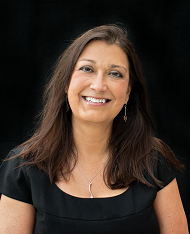 death in 2015. Her sixteen-year, nineteen-occurrence battle with leiomyosarcoma was chronicled in the Milwaukee Journal Sentinel and was the subject of medical research. Her courage, infectious laugh and peaceful spirit inspired colleagues, family, friends, and the medical community that served her.
Lorie joined her husband, Mark, in writing the book Fighting Disease not Death: Finding a way through lifelong struggle. Following its publication, thousands followed her journey and read Mark's heartfelt social media posts in the final days of her life. This resulting collection of essays and articles is now gathered in one place as a resource for anyone wanting to reconnect to hope.