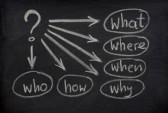 We might turn you down.
We are not persnickety. We do not like to tell someone no. Still, there are times "No" is the right response.
We find it easier to say no if we are clear that helping an organization succeed is the result we seek rather than getting an organization's money.