The Organizational Development Muse
Read More ›
Topics: process design, process consulting, Process Consultation, Leading at a Higher Level, discernmentarian, nonprofit leadership, servant leadership, Process consultation and design, It begins wtih design, organizational development consulting, Non-Profit Leadership, organizational process, strategic interim leadership, leadership failure, Organizational Transformation, leadership paradox, Organizational Life Cyle, sustainable vision, strategic planning, executive leadership, contextual leadership, stewardship based leadership, triple loop learning, organizational development muse, Convene, blurred communication, Mark L. Vincent, Design Group International, small business development, adaptive leadership, Organizational Management, leadership dynamic, action-reflection, mark vincent, organizational clarity, The Tao of Action-Reflection, steward leadership, leadership theory, leadership definition, leadership clarity, Developing Leaders, Change Management, leadership paradigm, Peer-based advising, leadership excellence, CEO peer-based advising,, executive communication, leadership communication, peer-based executive teams, Executive peer-based advising, long term decision making, leadership wisdom, Leadership intuition, forward-thinking realized, capacity building, selfless leadership, open vs. closed organizational systems, business success, organizational strategy, business design, business models, polarity management, one-page planning, organizational development process, society for process consulting, leadership transition, identifying adaptive change, leading organizational change, process chaplaincy, who what when where why how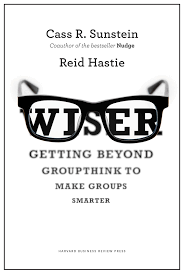 One of the reasons meetings become such wastes of time and money is that leaders, managers, and meeting facilitators repeatedly fail to frame the context. Another is that leaders and managers dominate the conversation and fail to assume a sincere listening posture.
Read More ›
Topics: nonprofit leadership, organizational development consulting, strategic planning, executive leadership, organizational knot, secrets of productivity, organizational development muse, formal communication, informal communication, Mark L. Vincent, Design Group International, mark vincent, Change Management, Leading meetings, Executive Development, leadership excellence, executive leadership training, executive communication, leadership communication, leadership formation, business communication, business meetings, executive team meetings, long term decision making, group process, leadership wisdom, decluttering the company, relationship capital, executive learning, organizational groove, executive vocation, forward-thinking realized, selfless leadership, Leadership courage, leadership legacy, Managing Change, society for process consulting, corporate culture, process capacity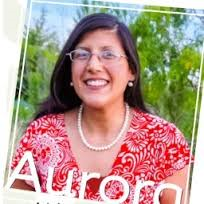 Be Strong and Courageous! Choose to Live. Pursue your Dreams. Lead your your heart, do not follow it.1 Choose in every way to give life, and do not take it. Purpose to bless, and do not curse. When in doubt go against the current, do not let it turn against you.
Read More ›
Topics: process consulting, Design Group International, organizational leaders, leadership excellence