"Where are you? This is one of the great questions of all time.... Where am I? Where am I in relation to God, to myself, and to others? These are the basic questions of human life."
Thomas Keating, Cistercian monk and seminal practitioner of Centering Prayer, opened his 1997 The Harold M. Wit Lectures at Harvard Divinity School with the question, "Where are you?" and rhetorically, "Where am I?" Although his lecture focussed on the individual in relationship, organization and community are well served also, for these two questions invite vocational exploration: where are you called? Where am I summoned?
Exploration begins with contemplation. One trusts and follows their energy, or rather, one deeply explores until they find the places where their gladness and concern burn bright. Here the emphasis rests upon discernment. No judgement bars this work, for much practical and impractical material will surface: past success and failure, insecurity and confidence, advocates, naysayers, investors, detractors. One will discover great deficits hindering potential implementation or the clear roadmap of an easy path forward. Contemplation (research and development in one case, prayer in another, targeted trial enterprises in a third) actively "ping" for the place where gladness and concern meet. Here the question "Where am I?" becomes clear. Here the "work" begins.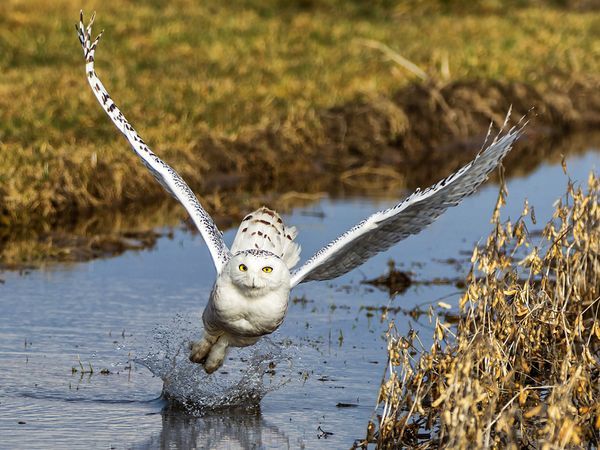 Organizations and communities dare not short-change or give short-shrift to this transformational endeavor. Often one can misread signs and potents. Twenty-five years ago, was Kodak certain it's vocational identity guided strategic decisions? One must keep up to the speed of enterprise, as my colleague Mark L. Vincent says. Vocational identity frames the fitness regimen one needs. Yet Keating observed that often we run and hide, a strange but common response when encountering the holy. And make no mistake, every thriving, vocationally formed community and organization describes their "work" or their "job" with energy and words full of gladness and care. Something deeply meaning making for the good of all and for the one clearly describes "Where am I." "Holy" vocabulary? Not always, but holy all the same.
Do you ever observe communities and organizations at their work as if work has no relationship to vocation? The "inside" perspective does not easily observe or understand this disconnection, until, or unless, it seems, they "stand on smoking ash and blackened ground." Dorsha Hayes poem, quoted by Edward Edinger in Anatomy of the Psyche, (25, 26):
"Filled with a clutter of unsorted stuff / a spark can set [an organization] ablaze. What's there / heaped high among stored rubbish at a puff / will burst in flame. No [community] can be aware / of how inflammable [they are], how prone / to what can rage beyond control, unless / the piled up litter of [their organizational] life is known / to [them], and [they are] able to assess / what hazard [they are] in, what could ignite. / [An organization] disordered and undisciplined, / lives in the peril of a panic flight / before the onrush of a flaming wind. / Does it now seem I seek to be profound? / I stand on smoking ash and blackened ground!' "Fire Hazard," in The Bell Branch Rings, (28)'"
One truly avoids vocational discernment at the risk of losing everything of worth! Often a lively, vibrant Spirit vacates the premises first. More tangible outcomes follow. Decline, perceived from the inside, feels normal for an organization of size or history with little experience in vocation-discerning, so accustomed are they to measuring themselves by seasons and decades, rather than by weeks or months. That an organization or community has lost it's vocational identity does not confound one looking in from the outside. At the very least the place feels out of balance. At the very worst ill feelings, hurtful behavior, "disordered and undisciplined" (or unbendingly rigid) habits fore-tell the blaze to come. But like every living system facing change and transition, both vocational discernment or sure decline are possible.
Do you know how to identify an organization or community shaped by their vocation, not simply their work? They are, Keating says, acquainted with lose, losing, grief, despair. They are empty and humbled; they are full.
These values and experiences seem contrarian. Yet a Steve Jobs or a Paul of Tarsus (Apostle Paul) could speak plainly about their process. Jobs was ousted from Apple, as we know. We can hint at the depth and intensity of his lose, positively channeled, after his return. Would Apple have created such sublime tools as the IPhone and IPad without Job's "dark night of the soul?" And what privations does one go through to write these majestic words:
"Love is patient; love is kind; love is not envious or boastful or arrogant or rude. It does not insist on its own way; it is not irritable or resentful; it does not rejoice in wrongdoing, but rejoices in the truth. It bears all things, believes all things, hopes all things, endures all things." (I Corinthians 13:4-7, NRSV)
Vocation is imperfectly lived but perfectly sought. Gratitude and thankfulness partner with fearlessness and resiliency in leaders and communities deeply engaged and shaped by their vocation. Success, in the common sense of increase, arrives as a byproduct, ever tested and pressed against vocation's identity/core values/vision/mission. Then this is true also: organizations shaped by vocation are always adjusting, tinkering, affirming, rejecting, creating: answering! living! Keating's "Where am I?"
Vocational exploration begins with contemplation...Where are you?