Summer is gone. The new academic year is upon is. Fall is coming, but don't turn the AC off just yet. We're in that transitional season, where you still may need the short sleeve shirt, and the next day, the light sweater.
Higher education continues to be in transition. We scratch our heads and occasionally throw up our hands. How do we plan for a future that itself seems so uncertain? Do we double down on our undergraduate programs, seek new opportunities for graduate and non-traditional students? And how about our revenue diversification efforts? Where do we go for answers?
In this continuing season of change, each major decision seems to carry with it that much more weight. Are we on the right track, have we done enough research, do we clearly know who we are, where we're intending to go, and who we want to invite to join us on the journey?
Moving Toward Clarity
So how do gain clarity in this season of change? In my work, I'm drawn to conversations and questions of clarity and vision. In a recent conversation with a colleague, we talked about how the institution had made some significant progress in completing major aspects of a strategic plan. Yet this colleague knew that the "season of change" required continuing to review and renew where the institution was headed, what resources were needed to follow a vision, and what questions they needed to be asking and answering about their future.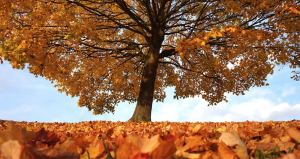 Just as the seasons change, and we must be prepared for the changes in wind, weather, and more, so the seasonal changes and cycles of education require not only our attention, but our active and intentional engagement.
Energized for Purpose
The changing of the seasons can be energizing. There's a freshness in the air, a new breeze that blows. Preparing for and living in expectation of those changes can give us a renewed sense of purpose and direction.
What are you doing to respond to the seasons of change at your institution?
Let's talk.
Ron
PS - I would love to hear from you. Send a note in the comments section or e-mail me directly. I welcome the feedback and conversation on how you are preparing and leaning into this season.