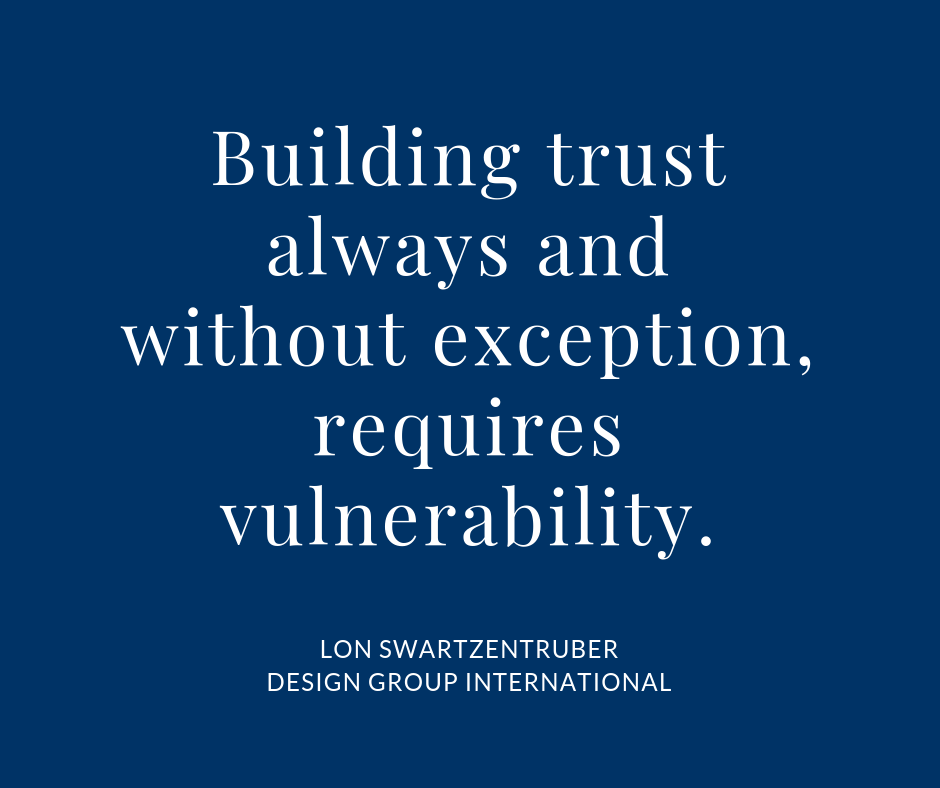 Our mission at Design Group International is clear: we help organizations and their leaders transform for a vibrant future. The word transform indicates some type of change. We deal with change every day and with every client.
As you might imagine, over the years, we have learned a lot about change. But mostly we've learned that change takes courage, curiosity, and trust.
Over the next few months, through my blog writing, I plan to take a deep dive into change and the three behaviors that I've found helpful in approaching, embracing, and engaging it.
This month, let's take a bird's-eye view of change and how practicing courage, curiosity, and trust can help. Let's take them in reverse order.