Our Specific Assignment Consultants
Specific Assignment Independent Consultants are carefully selected by Design Group International, providing organizational development services in the spirit of client-centeredness and with a commitment to process over product. Their complementary skills and services join ours as we help leaders and organizations transform for a vibrant future. Here is a list of our Specific Assignment Consultants:
Michael Armeli - Integrated Brand Group
Working with all types of businesses and organizations, Michael creates a Brand and Marketing Strategy partnering with company leaders at all levels of the organization. He believes a Brand defines every aspect of an organization and its people. Over the years, Michael built a proprietary process which he utilizes to create the Brand and Marketing Strategy with organizations and define how to "Live Your Brand" both inside and outside of your company, while creating buy-in from team members and building a positive organizational culture. contact

Randal Dick - Profit Environment, LLC
Randal empowers leaders in transition; from helping leaders align, focus and successfully execute the plan; to providing interim leadership that parachutes in, rebuilds a jumpy staff's trust and engagement and manages profound change. Randal is also an experienced pastor, equipped to serve churches in transition. contact
Sandra H. Quick, MAEd CCC MAPC - Joy Unspeakable, LLC -

Sandra H. Quick helps people restore broken relationships and preserve healthy ones through pastoral counseling, Christian conciliation, mediation/arbitration, education advocacy, church and organizational training and building capacity for cultural competence. contact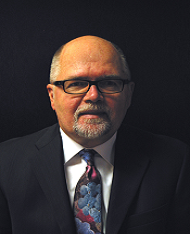 Walter W. Sawatzky, MA, CCLC - Customized Coaching, LLC

Walter provides a highly specialized Customized Coaching™ resource for leaders in transition. Specifically, he serves leaders who are preparing to achieve higher performance levels in a new role through greater self-awareness and emotional intelligence. Senior executives and high potential leaders from diverse industries and organizations have been re-energized through this simple, yet potent focus on developing vocational clarity and confidence. contact

Andy Shanholtz - Lashan, LLC
Andy specializes in content development and Pastor to Pastor, peer advisory consulting. contact
Steve Slagel - Missional Momentum, LLC

Steve works with congregations that are seeking a faithful response to God's leading in this climate of great opportunity. As a facilitator/coach, Steve focuses on leadership development. As an interim pastor and consultant, he concentrates on discerning identity and vision for mission. contact

Stephen F. Staten
Steve Staten is a trainer, speaker and organizational health consultant. A systems thinker, Steve believes that we are better able to optimize organizations for resiliency, reducing complexities, and transforming dysfunctions by properly framing the relationship between causes and symptoms. Steve's professional career has spanned both engineering at Fermilab and church leadership. He has a Master's degree in Theology (1997) and a Master's degree in Conflict Management (2013). Steve helps organizations seeking to further achieve their purposes through variety of transformational "health for growth" services. contact

Ernest Thiessen - iCan Systems Inc.
Ernest helps organizations and their leaders resolve conflicts and negotiate better agreements using his patented Smartsettle negotiation system. Smartsettle puts decision makers in control of a process that quickly produces optimal agreements, often uncovering hidden value worth 10% to 20% to each party. Early intervention is recommended to maximize time savings. contact

David Van Winkle- Ministry Financing Group, Inc.
We help ministries find lower cost loans so that more of their money is free to fund ministry (see our brochure). We guide our clients through an evaluative process that tests their readiness to borrow and identifies areas of change that will enhance their financial health. This leads to a more streamlined loan placement process that typically has multiple lenders competing to make them a loan. contact