---
"Walking beside my dying wife" is a curated blog of posts surrounding the passing of my wife, Lorie, one of Design Group International's Founders. It is now available as a free resource for anyone wanting to move more deeply into hope. Here is a sample:
Grit is one letter removed from grim. It contains grim's unsmiling severity without the dismal dourness.
Grit pinches a crease just above the nose. It sets the jaw. It offers no complaint while it pushes on.
Actually, in the middle of this battle there is no capacity for complaint. Finding a way through takes all the focus the very definition of grit.
Grit is a product of realism. We are here. It isn't going to get better.
The word grit aligns with this feeling I have of walking in wet sand while carrying a rucksack full of rocks. The journey is longer than we thought. The sack feels heavier than ever. We start to wonder about the purpose of carrying rocks from one place to another. It has begun to rain. We must decide to make the most of it. Even with this. We start singing to build a cadence as we trudge along. We decide to find something satisfying in having been able to say we never quit, even if we must suffer.
...why...would I want to condemn a person
to a
this-world immortality with their
broken
and aging body?
What better options might there be? I can't find any.
DENIAL? Sorry, but this IS happening. Denial offers no safe haven. Denial is accompanied by delay; combined, they only add injury in the end.
MAGICAL THINKING? I wish I could think of prayers for complete healing as useful, but I only experience them as insulting. Complete healing doesn't give us our 16 years back. It doesn't restore lost income or money spent to cover medicine. It doesn't spontaneously grow new organs that were removed. It does not remove harm done by chemotherapy and radiation. And why, through prayer, would I want to condemn a person to a this-world immortality with their broken and aging body?
ANGER? Anger is a strong temptation, but it is a shovel handed to someone trying to get out of a hole. The last thing I want is an aftermath from harsh words or more lost relationships. Cancer has demanded too high a price already.
DEMANDS? BARGAINING? IRRATIONAL COPING MECHANISMS? I don't know what to ask for. I have nothing left to offer and to whom would I offer it? And, I've been around ministry so long I've seen the additional destruction from "going off the deep end."
These options make a realistic gritting it out a veritable paradise by comparison.
What is going to happen is going to happen, and it will happen in its time. We will face each day, each moment, with what little reserve we have. When it is over, the sun will rise. The mountains will cast their shadows, and birds will sing. I trust these things are so even though I'm blind and deaf to them at the moment.
(c) ell vee enterprises. All Rights Reserved. No portion of these articles may be shared or republished without express written permission from the author.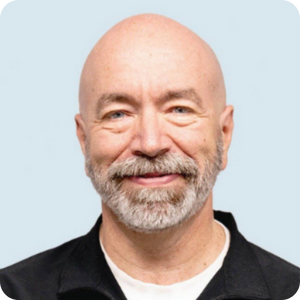 I walk alongside leaders, listening to understand their challenges, and helping them lead healthy organizations that flourish.