I was privileged today to work with Kent Wilson (pictured at right) in preparing a new and expanded group of Leader2Leader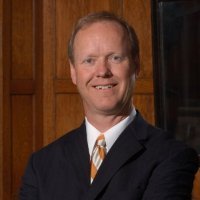 facilitators--providing executive peer-based advising for nonprofit and ministry leaders.
A year ago several of us went through this training with Kent as Christian Leadership Alliance launched this initiative. A year later groups exist in Atlanta, Colorado Springs, Dallas and Milwaukee. If all goes well at least that many more groups will be launched during the next year.
Leading one of these teams, along with the Convene team I run for business owners and CEOs, has convinced me more than ever that peer-based advising offers a significant value proposition for its participants.
In today's training, we invited the trainees to identify what they considered the value to be--the reason executives would participate, seeing it as an investment rather than merely a training expense. Here are some items from their list:
Paying for coaching, organizational development consulting and executive training a la carte would be at least 10x as expensive! With Leader2Leader, a couple hundred years of CEO experience addresses the challenges each team member faces.
Learning that happens in a monthly rhythm, and in teams, provides more impact for the investment in executive education.
CEOs trust more what they hear from peers than they do from people being paid to dispense advice. This means they are far less likely to waste time stalling when it comes to implementation.
Significant and occasional breakthrough ideas frequently come that reduce expense and increase income.
Work on the whole person of the CEO with other CEOs -- and with confidentiality. The niggling stuff the CEO wants to work at, but knows a certain level of transparency, vulnerabilty and persistence is needed, gets addressed.
I came away from today's training more convinced than ever of the power of peer-based advising among executives, now with a 60+ history that got underway with TEC. It was an honor to be part of the process of developing future facilitators--especially for nonprofit executive peer-advising teams.