Over the years, we've turned, repeatedly, to the subject of Steward Leadership, especially as articulated in Scott Rodin's book on the Steward Leader. I've been privileged to support this work through some writing contributions to other titles:
Here are a few of our favorite blog posts on this site that touch on the subject:
A steward leader is more than a servant leader
What is stewardship, steward leadership?
Getting information right: a skill steward leaders need
Steward leaders: guiding people past 8 cultural lies
The patience of a steward leader
A few months back, David Van Winkle, President of Ministry Financing Group, responded with these thoughts, his way of summarizing his reflection on Scott Rodin's writing.
1. Discovery – Coming to a new and deepened understanding about the nature and will of God for a person. The Steward Leader discovers they are not the owner.
2. Commitment – Discovering a desire for change that is acted upon. The Steward Leader commits to live within God's kingdom alone.
3. Accountability – Taking the journey in the sight of and with the encouragement of others. The Steward Leader readily admits they do not know everything, cannot function alone, and benefits from help given and received
I especially like the inevitability of #3 – that we should then go live in plain sight. Several years ago, after realizing that Jesus did this well and Jonah got it done, but lost some style points, I came up with the following to encourage me to leverage the Holy Spirit in each and every encounter:
SHOW 'EM: Seek God, Hear His direction, Obey Him, do it Willingly, Every, Minute
I think it's what I see Jesus do as He walked here on Earth. And Jonah, even with his prophetic gift and his awareness that God was commanding him to carry out a task, couldn't do it willingly.
The SHOW 'EM tool is meant to remind me that I live out my Christianity in public and that I can't do that well alone without touching base frequently with God and fully embracing how He directs me to live.
Many other traditions - faith-filled and philosophically-derived, point to the benefit of generous living for the sake of something grander than self. Steward Leadership invites that leader to consider how every facet and every asset contributes to the benefit of the owner to which they give allegiance. Just as important to discovering that one is not the owner, is who the steward understands the owner to be and what the owner requires.

That is why I like David Van Winkle's correllation between living in plain sight with accountability. Selfishness isn't winning the day in our society. Neither is abdication of responsibliity for the self. Whatever steward leadership may be, it involves deep participation in community.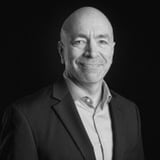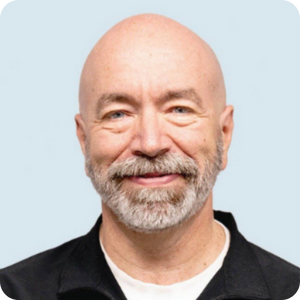 I walk alongside leaders, listening to understand their challenges, and helping them lead healthy organizations that flourish.