We've been featuring excerpts from the recently released e-book The Selfless Leader. Here is one from Scott Rodin. Previous excerpts from Mark L. Vincent and Dan Busby.
___________
Perhaps the best way I can try to define a Selfless Leader is to contrast it with its opposite. Could we say that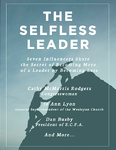 the converse of a self-less leader is a self-more leader? Put another way, does becoming a selfless leader require us to set aside our desires to want more of our self as the focus of our leadership?
....The first step to becoming a self-less leader is to acknowledge our self-more tendencies. And further, to identify the places in our current leadership style where they have taken root.
....The second step, I would suggest, is embracing a steward's view of our leadership role. The alternative is to lead as if we owned our position, our organization, our people and our strategies. This may sound harsh, but take time to examine your attitudes toward these things and see if there isn't some vestige of an owner's approach to each. Owner leaders are self-more leaders. They have to be because they tie their self-worth to their jobs and seek self-affirmation through vocational success.
....The third step is best expressed by a favorite saying of mine, "Great leadership is not about who you are leading, but who is leading you." In order to become self-less, something or someone needs to take the center spot that we have vacated by setting aside our desire to occupy it....For that reason, developing an increasingly intimate relationship with God becomes the selfless leader's highest priority.
....We are surrounded by self-mroe leaders....In our culture it is very difficult to be self-less in postiions of leadership, influence and authority. Yet that is our calling and highest privilege.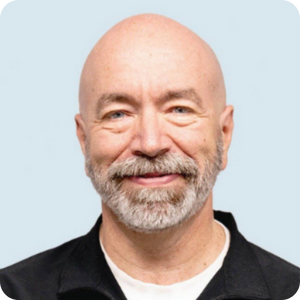 I walk alongside leaders, listening to understand their challenges, and helping them lead healthy organizations that flourish.