Reclaiming the Ethical High Ground: Developing Organizations of Character

Publishing Information: John Di Frances, Reliance Books. 2002.

Subject area(s): Business Ethics, Executive Leadership
Type of resource: Defining and inspiring high ethical standards among executive leaders
----Ratings (1-5)*----
Thought leadership = 3. Rather than cover new ground, Di Frances invites reclamation of ground that has been lost. Writing in the wake of 9/11, Di Frances calls leaders of enterprise to raise their ethical standard and personal character--not just for themselves but for all entrusted to their stewardship. We would give it a "5" if we were rating inspiration, compelling reminders or reorientation.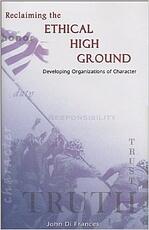 Accessibility of the material = 5. This small volume has a surprisingly robust index. There is plenty of white space on the pages, and the units of thought flow into each other well. The table of contents present the logical flow of Di Frances' treatise and the text reads smoothly.
Mix of theory and practice = 4. Again, new ground is not covered here, but its theoritical underpinnings are firmly in place. Di Frances balances toward practical next steps business leaders might take in establishing a code of conduct for their organization in the last half of the book.
Look and feel = 4. The aesthetic of the book is pleasing. One feels they are holding a book they will display on the shelf (once they've read it of course!). The dust cover invites reflection, whether one has a military background or not.
Engagement of the audience = 3. This book appeals to the person who is already convinced, someone needing to keep soldering on as a virtuous business leader when surrounded by smarmy, oily types, someone looking for good, inspirational quotes they might use in their next CEO speech. Di Frances does not disappoint, supplying great quotes, anecdotes and inspiration.
The person who needs to reclaim ethical high ground, or worse, has never occupied it is not likely to be attracted to this book. What might appeal to a person without standards? Perhaps overwhelming, even ridiculing, evidence that an egocentric approach to business is a failed business model. A working title The Upright Ass comes to mind.
_______________________________
*

How we construct our ratings



1= Not registering
2= Present
3= Effective
4= Commendable
5= Outstanding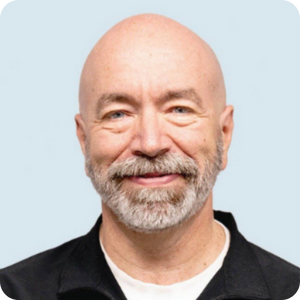 I walk alongside leaders, listening to understand their challenges, and helping them lead healthy organizations that flourish.