Publishing Information: HubSpot, Inc. 25 First Street, 2nd Floor, Cambridge, MA 02141. www.HubSpot.com
Subject area(s): All Things Inbound Marketing
Type of resource: Inbound Marketing tricks, tips, and guides (We've linked to a number of related HubSpot blog posts throughout this post so that you can experience the value).
----Ratings (1-5)*----
Thought leadership = 5.

No company has done more to articulate what Inbound Marketing is, how it might be applied, in the development of a community of inbound marketers, in advancing the professionalism of those choosing such a career, researching its impact and benefit, and creating the technological platform from which inbound marketing might be conducted. The HubSpot blog is at the center of this ecoystem of resources.
Accessibility of the material = 5. Design Group International was an early HubSpot client and with our recent website upgrade, furthered our commitment. At the heart of our decision was that we are organizational development people, not IT professionals. We also have a commitment to remain a virtual office which means whatever we do must work on a web platform.
Accessibility is not just an .html platform, however. It is ease of use, strength of help menus, and capacity for multiple users to do the basics. We've found HubSpot just gets easier and more helpful, even as its cornucopia of resources keeps growing.
Mix of theory and practice = 5. Yes and Yes. If you want to know why, or if you want to know how. HubSpot bloggers serve up both, and do so in ways that hold your interest and improve the user's inbound marketing skills. They even do prognostication, such as looking at where social media might go and how to integrate it into inbound marketing plans.
Look and feel = 4. Look and feel is pretty clean, but it feels a little clunky in some of the sub menus and isn't always intuitive.
Engagement of the audience = 5. HupSpot clients and vendors calls themselves HubSpotters. They know are onto something that is disrupting traditional advertising. Yes, we bought the t-shirt.
_______________________________
*

How we construct our ratings



1= Not registering
2= Present
3= Effective
4= Commendable
5= Outstanding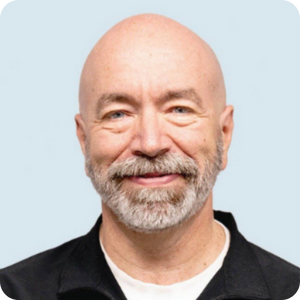 I walk alongside leaders, listening to understand their challenges, and helping them lead healthy organizations that flourish.