Compassionate . Caring . Healing . Respectful . Loving . Patient . Attentive . Empathizing
Publishing Information: by James E. Sullivan, Ave Maria Press, 2000

Subject area(s): Personal Growth, Leadership Development
Type of resource: Relationship Assistance
----Ratings (1-5)*----
Thought leadership = 5. In a brief, tightly focused and immensely helpful book, Fr. James E. Sullivan distills what listening is, how it is done, how to get better at it, and just how important it is for every category of relationship, including at work.
Accessibility of the material = 4. The chapters are short to begin with and then broken down into specific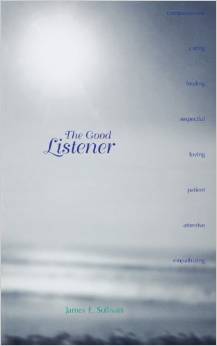 sections that make it easy to read, reflect and then return to the material. Excellent discussion questions can be found at the end of each chapter for groups who wish to work through the book. The one deficit to accessibility is that nothing in the introduction points to the logical flow of the book and there is no index.
Mix of theory and practice = 5. Fr. Sullivan does this extremely well -- shifting from why to how almost seemlessly. He includes a number of stories that illustrate both broken listening and effective listening.
Look and feel = 2. The cover appears to be an out of focus photograph of water, but one can't be sure. If it intends to convey that one has to focus to listen, it misses the mark. The cover seems to convey that listening is not fun. The purple color of the words on the cover with the blue/gray background does not appeal to the eye.
Engagement of the audience = 4. The serious reader will hardly be able to read and digest the material in isolation from relationships. The book virtually begs for conversation!
_______________________________
*

How we construct our ratings



1= Not registering
2= Present
3= Effective
4= Commendable
5= Outstanding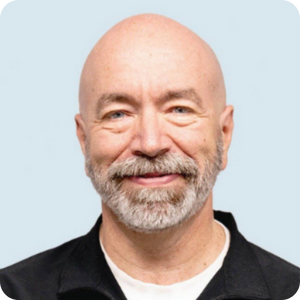 I walk alongside leaders, listening to understand their challenges, and helping them lead healthy organizations that flourish.