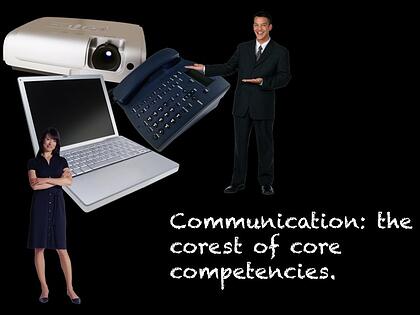 No one is ever done being a better speaker. No matter how polished, something sloppy sneaks in. We need honest responses from objective people. We need to review the basics of public communication and check on ourselves. Perfection is what we strive for and cannot expect to attain.
Communication is increasingly recognized as the corest of core competencies an organization leader needs, especially in a culture that pays little respect to role authority, and with a new generation of millennials shaping the current and future workplace.
And core to this corest of core competencies is public address. There is no substitute for the full-on visceral impact of inspiring, authentic and sincere oration. Accompanying media that accents one's public speaking is the salt and pepper and shouldn't dominate.
Combing through some archived files recently I came across management consultant Fred Smith's list of the fundamentals of good speaking. These were originally printed in the Summer 1987 issue of Leadership.
They are as important as ever.
1. Establish a friendly atmosphere
2. Encourage participation, not observation
3. Ensure you are believable
4. Make your voice inconspicuous
5. Use gestures effectively
6. Remember your limited knowledge
These principles need little explanation. It is good to review them and evaluate yourself.

Where do you excel?
Where do you need to pay more attention? Should you rehearse these changes? Ummm....yes!
Would colleagues agree with your assessment?
Would your intended audience?
Would your spouse or best friend?
Do you have the courage to ask them?