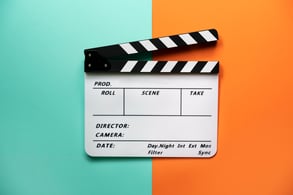 Just in case you had not known this, or it did not jump out to you from the way the word scenario is rendered in this blog title, the word "scene" dominates the word.
To engage in scenario planning is to envision a scene and all that it entails. To do multi-scenario planning is a lot more like improv — being prepared for the scene to play out in a variety of different ways, ready for the multiplicity of if-then possibilities. Few people enjoy this type of brain work. Fewer still enjoy it in the middle of a pandemic and cultural inequities getting righted.

--What scenario planning experiences have taught them.
--How to keep scenario planning flexible, especially when you are putting them in play.
--Building one's skill for scenario planning.
--How to keep a leadership team on the same page, no-one sandbagging the process.
--Scenario planning best practices.
We'd love to have you spread the word and join us in this conversation!