For some time now we've been making a distinction between Process and Product when it comes to consulting:
Product diagnoses and tells. Process listens and helps.

Product tends to point out where a client seem deficient—especially where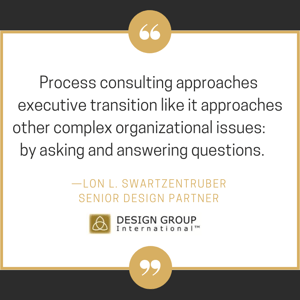 knowledge domains between client and consultant are not yet in alignment. Knowledge is treated as an IP that is exclusive to the contractor/consultant. Process seeks out where the knowledge domains are not in alignment and then empowers the client to raise their bar, letting their knowledge leak.
A product orientation can struggle to build trust, especially when the contractor/consultant does not yet fully understand the context where their knowledge (or lack of knowledge) is being applied. A process orientation works to build trust, assuming that the client's knowledge of the context has to be included in whatever next steps are taken together.
Clients are used to the product language of potential consultants. A consultant who described (as opposed to pitches) service they might bring while using process language, they do so with both the potential of bringing fresh language, perspective and hope, or the problem of sounding so different that the potential client cannot shift to a new frame of reference.
So, the best way to navigate through this we have found is to remain focused on the client rather than describe much about us at all. What is it that the client wants to do? What is it that the client is willing to do? By helping them articulate solid answers to those two questions we remain in the posture of listening before helping, helping simply by asking those questions, and learning alongside the client. It is the most solid way we have to show what it is we do, and the value of doing it.
877.771.3330 x5
www.designgroupinternational.com . www.convenenow.com
Do you wish to know more about process consulting? https://www.societyforprocessconsulting.com/