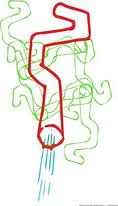 If you do consulting work, how goes it with your consulting pipeline? Are you taking measure and making appropriate adjustments? If you don't you are far more likely to become anxious to fill out your portfolio of projects. Anxiety is not your friend.
It shifts you to selling form helping.
It moves you to telling instead of listening.
Here is how my pipeline fared in December 2013.
1,000+ touches to gain mental real estate: An article for both The Appriser, and Depth Perception, a single blog post, a series of social media posts on the DGI Facebook and LinkedIn pages and a variety of message boards. Arrangements for a reprint of the December Depth Perception on baseline questions for leaders for an educational newsletter to all board members and administrators of Mennonite schools. There were also a couple of speaking engagements.
70+ monthly direct interactions: Continuing to use the 22Touch tool, not always consistently but enough to measure that I had over 70 inentional and personalized e-mail interactions, even before counting breakfasts, lunches, coffees and other phone calls.
7+ - Proposals in process during the month: I had eight, three of which are now clients.
3 -7+ clients with whom I am working: I was working with 5 in December. In February this has grown to nine. At this number of clients I need to keep partnering with colleagues and refining my practice so that I don't neglect the excellence my clients deserve.
If you are a quantitative person, perhaps you notice that I'm expecting a .01 response rate. Some will find this deeply discouraging. I find it realistic and proven, as well as providing the architecture to build a sustainable and useful practice -- not just for me but to keep me in place to serve clients who are leading effective and successful organizations.
Further, by taking measure in this way, I can quickly see where I am deficient and what my next actions must be to keep my pipeline strong.
And most importantly, I can know when I've done enough. That allows me to turn the computer off and go do something that strengthens my family, feeds my soul, offers rest and relaxation, or stimulates my body so that I can do it again with ever increasing skill and wisdom.
Are you a successful organizational development consultant with an established practice but no home or colleagues? We would love to hear from you! Contact us here.