We would like to invite all interested persons to the 2018 Stewardship Summit
23-25 January 2018 -- near Memphis, TN.
________________
A recent privilege to work with an organization trying to move their strategic efforts forward resulted in the following note when we sent them the tightly distilled, one-page version of their plan (excerpted and adapted to the purposes of this blog post):
" There is often a temptation to consider a one-page plan like this too simple. Too spare. That is the entire point, especially when actually implementing something. With this plan you have significant and early wins, so the key next step is to make sure that sometime, a couple of months from now, and then as an ongoing part of your work, you are conversing about the next quarter's priorities. Then again, after the first of the year, and so forth. Each time, you will want to refine your priorities in just as spare a manner.
·There is also a temptation to think that because the plan is in place it is done. As you will recall from your previous difficulties with implementation, it is never done. There is only a next step."
A number of CEOs and senior managers I know might think they already know how to do this. Thinking and/or knowing is not the same as doing! The gap between those who think they know and who actually execute is significant in our experience. For that client organization, the gap showed up as loss of momentum between planning and then organizing to act. For many other organizations, the residual actions they previously engaged become chains that holds their head down to the details of the day/week/month/quarter, making it hard to raise sight-lines for the longer term strategic thinking they need to be doing. In other words, the gap shows up at the front end of planning, making it hard to execute, and again at the end as strategic thinking is impeded by what was previously in execution mode.
One-page planning offers a potential means to work through to a circular rhythm of planning followed by acting, followed by planning followed by acting.
Want to know more about this type of planning? Read our white paper Wheel Forward or Spiral Downward.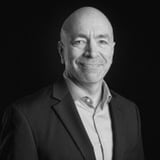 ________________
The 2018 Stewardship Summit -- 23-25 January 2018 -- near Memphis, TN