NIV Thinline Bible (with zipper)
Author/Title/Publisher: Zondervan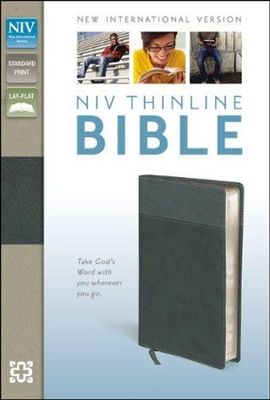 Subject area(s): Wisdom
Type of resource: Historical and literary perspective, combined with spiritual guidance
Ratings (1-5):
Thought leadership = 5. It is the bible, the best selling and most widely distributed book of all time. What else can be said? Here you find the Golden Rule, the 10 Commandments, the Lords Prayer and the 23rd Psalm. Organizational leaders will find much to chew on in the books of Ecclesiastes and Proverbs.
Accessibility of the material = 4. Zondervan found a way to make this large book both thinline and lay flat. This makes it much easier to work with as a study resource. A few topical helps could have been added to the back without significant increase to publishing cost or bulk. People who are students of scripture tend to keep related notes in their bibles. The zipper keeps them from falling out.
Mix of theory and practice = 3. The bible isn't about theory (theology rather). Practical living as a person who loves God and neighbor, however, is found throughout.
Look and feel = 5. Printed in China, the binding is excellent, as well as the quality of the paper. The leather cover and ability for it to lay flat when opened make it a joy to work with. The zipper is durable.
Engagement of the audience = 3. This bible is published for someone who knows it and uses it regularly, rather than for someone who is just getting started. Those who choose this bible are already part of the engaged audience. At $35, this thinline bible may seem a little pricey, but this is about what one pays for a season of a favorite television show on DVD, with far more lasting value.