Company Contact Information: Marketplace Chaplains USA
2001 W. Plano Parkway, Suite 3200
Plano, TX 75075
Phone: (972) 941-4400
Fax: (972) 578-5754

Subject area(s): Employee Care, Human Resources, Chaplaincy
Type of resource: Workplace chaplaincy
----Ratings (1-5)*----
Thought leadership = 3. Marketplace Chaplains tell you from the beginning that they are leveraging military chaplaincy to the marketplace. What is interesting is that cost benefits can be achieved in companies of a certain size. From the website representation, it appears Marketplace Chaplains has a special affinity for the manufacturing sector. Here is a link to a set of brief informational videos.
Accessibility of the material = 4. Whether in web or in person, Marketplace Chaplains is eager to meet with people and invite understanding and participation. The whole method of service delivery are trained chaplains who make themselves avaialable for one to one conversations. Disclosure here: one of the projects I carry out has assigned me a marketplace chaplain. I get a call every month or so, or an e-mail asking how I might be prayed for or if there is anything I need. I'm discovering any issue with accessibility is at my end!
Mix of theory and practice = 3. The emphasis is definitively practice, with an intention to provide ongoing training for those serving as chaplains. Marketplace Chaplaincy clearly intends to provide chaplains to the marketplace in accord with its mission, looking to others to develop methodologies.
Look and feel = 3. As noted, the impression one receives is that Marketplace Chaplains is primarily oriented toward manufacturing companies. Changes in branding and communciations would be needed to more quickly be perceived as offering something to service companies.
Engagement of the audience = 3. The nonreligious business leader might reject this possibility out of hand, believing this is an evangelistic front. People who have access to a chaplain might reject the possibility of addressing a need for the same reason. There is no simple way around this, and Marketplace Chaplain seems to understand that they have to let their work speak for itself. Once established at a company, they seem to have a proven track record that keeps inviting them back and opening doors to new possibilities to serve companies and their employees.
_______________________________
*

How we construct our ratings



1= Not registering
2= Present
3= Effective
4= Commendable
5= Outstanding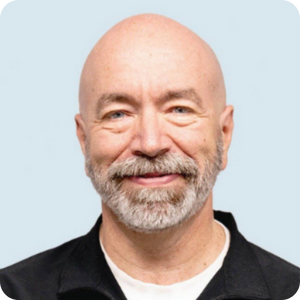 I walk alongside leaders, listening to understand their challenges, and helping them lead healthy organizations that flourish.