How does one lead without micromanaging, most especially when there is such high risk of liability/failure/ethical compromise? What distinction can be drawn, really, between that of Management and Leadership, when it comes to function?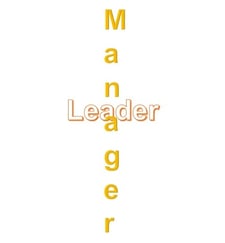 Responding to a student who recently wondered about these questions, I wrote the following, welcoming his (and your) further reflection and ideas:
"I think of this on four levels. All four have to be functioning properly or it can take the whole house down!
Executive Leadership -- needs to be able to see at the highest and most forward levels toward future value for the enterprise. They need good information, boiled down/boiled up to the metrics they must have to do their job. No filters and focused.
Executive leaders must communicate in the same way, with deep understanding of the reality of line workers/subject matter experts. A tough balance!
Managerial Leadership -- needs to be able to lead and implement initiatives that Executive Leadership determines necessary, and as partners with Executive Leadership. They need to be able to do the boiling down/boiling up of good information for the metrics Executive Leadership needs, as well as to communicate down while monitoring the work.
They must communicate effectively down and up in the organization, understanding the realities of what is above and below them. A tough balance!
Sometimes, especially in smaller organizations, Managerial Leadership must also function as....
Managerial Managers -- Responsible for implementing the initiatives entrusted to their care, and under the direction of their Managerial Leader. They need to be able to listen to line workers/subject matter experts and distill information that contributes to the information needed at the executive level of the business.
They are in the position of needing to provide stability, integrity and safety up and down the organization. A tough balance!
Line Workers/Subject Matter Experts - the productive work and mission fulfillment of the organization takes place here. Such persons needs to be able to communicate their insights, expertise and wisdom upward through the organization, to do so honestly and safely. This can also be a tough balance!
Sometimes, in smaller organizations, these persons also hold responsibility for Managerial Management, often holding the title of "Director," while remaining an essential part of the production."
A conclusion I draw from getting this in writing is that significant distinction remains, but whether an organization has developed interrelationship and up/down, repetitive communication may matter far more.