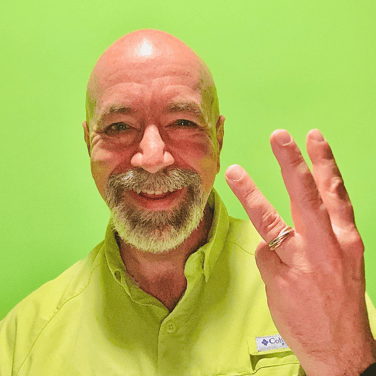 The world-class leader's journey has three turns.
Lead Self.

Master self and become an

artisan

,

excellent at craftsmanship and artfully following a previous pattern.

Lead Others.

Master the process of organizational leadership and become an

artist,

a creative whose innovation produces original and remarkable work.

Lead a Legacy.

Become a

maestro

,

purposefully bringing the best out of the artisans and artists you gather and develop.
Once through the first two turns, a world-class leader can enter the uniquely sculpted place of turn three. You have an opportunity to craft deeper vision out of chaos, to discover and orchestrate future value for the organization you steward, and to lead toward legacy.
Turn one and turn two never go away. You have carefully made them part of yourself and now have capacity to follow your yearning to soar into the future, creating value that does not yet exist for the benefit of others you may not yet know. You are interested in creating so that your - and others' - grandchildren's grandchildren can flourish, and can flourish with gratitude for those who crafted vision out of chaos.
These three turns are not movement toward superiority or sophistication. Rather, they are on a road to the furthest distance a person can travel as a leader in their lifetime. Becoming a maestro-level leader is a journey specific to each person and their world. There is no road map for this other than the one you write as you travel. There is no guide who has been down your path previously. There are, however, much-needed and experienced companions.
Few people successfully arrive all the way to legacy in their lifetimes. Some do. It has been a privilege for me to walk alongside a number of these and to joyfully live into it myself. More are needed if we are to cultivate a planet, a culture, and a future hope in the generations that follow.
This blog now shifts away from general organizational development to, specifically, the development of maestro-level leaders. We are pleased to also launch a related podcast just a few weeks from now, in partnership with Marketplace Chaplains and my new friend Jeanette Robért. A cohort of leaders moving into this third turn is forming as well, a group who welcome a community of fellow pilgrims. That cohort gets underway as we enter 2021.
Whatever your turn in the leadership journey, may our respective soaring begin!