Last in a series of excerpts from the recently released e-book The Selfless Leader. Previous excerpts are from Jo Anne Lyon, Mark L. Vincent, Dan Busby Tim Hanifen, Tim Walberg and Scott Rodin. Here is one from Congresswoman Cathy McMorris Rodgers.
I grew up as a farm girl doing chores alongside my parents and my younger brother, Jeff. I can tell you the value of hard work was rarely lost on me. In an early childhood memory I recall dreaming of owning a toy stroller for my dolls. When I asked my parents for it, my dad responded, 'Cathy, you must earn it.' And so I did. I picked walnuts – at five cents a bucket – for days. I knew that if I worked hard, if I kept at those walnuts, one by one, I could succeed. The lessons of one's childhood are foundational, and to this day I gain inspiration imagining what is possible for those who persevere. I loved that stroller, and I appreciated it all the more because I'd earned it.
....To this day, I am inspired by those who are willing to come together to bring an idea to life – because the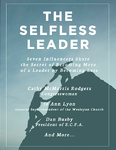 possibilities are limitless. And I often reflect on those days spent picking walnuts, because they taught me what life is all about.
Hard work is one important part of it, that's for certain, but it is also about much more. I turn to the words of Saint Augustine, first spoken well over a thousand years ago. "Pray as though everything depended on God. Work as though everything depended on you." It is in this spirit I approach each day – with prayer and with gratitude; with diligence and with determination. This sentiment embodies my commitment to help make people's lives better, and it guides my work as a parent, as a leader, and as a member of Congress.
Through my work in Congress, I have found much of life is about the people we meet. The men and women I am privileged to encounter each day – veterans who have served our nation so honorably, students from Washington State University hoping to find good-paying jobs, leaders of institutions shaping the next generation of innovation – these are the people who inspire me to lead. They inspire me to be true to my values, and to serve selflessly the best I can.
Life is not black and white. It is filled with grey, and it is in that grey that a person's character matters most. In difficult times, when decisions are complex and often weighed by uncertainty, this is when one's commitment to values is most critical. And in those times, I believe it is important to seek council. To turn to God and to family as we weather the storm of life. Ultimately, as a leader, the decisions that I make on behalf of the men and women of Eastern Washington have an impact. And I know full well how important it is to believe – with conviction – in the integrity of my decisions. As a leader, I think it is critical to trust in yourself and your principles at all times.
....I believe so much in empowering others to succeed, and have seen firsthand what reverberating greatness this approach to governing can achieve. I have admiration for the members of my staff who serve our country and know achieving success for our nation is not about one person – it is about a much greater cause. A true leader encourages and fosters the success of others.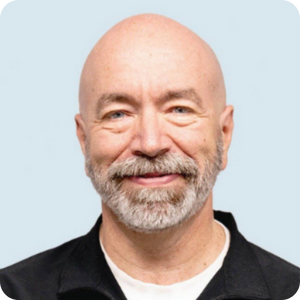 I walk alongside leaders, listening to understand their challenges, and helping them lead healthy organizations that flourish.