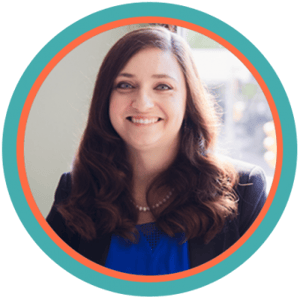 My guest blogger is Krysta DeBoer, Executive Director for Center for Urban Teaching (CFUT). CFUT is a great organization making a difference, and setting the benchmark for resilient urban educators.
I was privileged, recently, to speak at their annual urban educators event. Krysta prepares these devotional thoughts each year. Her writing voice conveys the dynamic presence you get when you hear her in person. The highlighted lines are a great reminder for all leaders everywhere! --- mlv
"For if you remain silent at this time, relief and deliverance for the Jews will arise from another place, but you and your father's family will perish. And who knows but that you have come to your royal position for sucha time as this?" Esther 4:14
Lead from where you are does not mean to lead from where you used to be or hope to be one day, but to lead from where you have been positioned by God right now for such a time as this.
We believe that each of you have been called to lead. No matter what position or title you hold, what your gender may be, how many years of experience you have, how much training, licenses, degrees, or other accolades you have received, or how old you are, you have been called to lead. You have been called to lead our most precious commodity—our children—to raise up our next generation. We believe every single teacher, every single school leader holds our children's future in their hands.In order to lead well, you must accept the call and possess the character, courage, and commitment to see it through.
The Call
All we need to do is look at some of the disciples Jesus chose and we quickly see that God does not always or even usually call those who seem to be qualified. Esther, the young woman being referenced in the verse above, held the fate of history in her hands. In a culture and time in which women did not rule, we find in Esther, an orphan who had been raised by her older cousin to be a woman of enormous influence. With God, she literally saved her nation from extinction. So if you are feeling unqualified for something you believe God is calling you to do from your current seat, remember that God rarely calls the equipped, He equips the called.
Brothers and sisters, think of what you were when you were called. Not many of you were wise by human standards; not many were influential; not many were of noble birth. But God chose the foolish things of the world to shame the wise; God chose the weak things of the world to shame the strong. God chose the lowly things of this world and the despised things—and the things that are not—to nullify the things that are, so that no one may boast before him. 1 Corinthians 1:26-29
The Character
Esther was the queen of the most powerful empire on earth and enjoyed all the luxuries that came with that position. Why would she risk her position, power, and prosperity to persuade a king to change a decree? For that matter, why should anyone risk personal gain or position to help others? Because great leaders lead for a purpose, not for a position, power, or prosperity. Great leaders lead to serve others. As a leader in education, you have been entrusted with a great treasure—the lives of our children and raising up our next generation. It is up to you to steward this position well, to look into the future and declare, "I will be this type of leader. I will live for others, not for myself. I will make the lives of those around me better. I will give myself away." For if your leadership is not all about you, it will live beyond you.
The Courage
Esther's beauty won her a position in the king's court, but her courage and character won her a place in biblical history. Esther's actions could have cost her her life (Esther 4:9-11). Her willingness to accept this risk and place the needs of her people above her concern for self-preservation is a powerful example of courage. As Mark Twain said, "Courage is not the absence of fear. It is acting in spite of it." Esther was afraid for her life, but acted anyways. What are you afraid of…failure, losing your position, the approval of your peers, damaging your reputation, etc.? What is keeping you from doing what you know needs to be done? Do it afraid!
The Commitment
No matter what you have been called to do or where you have been called to serve, there will be a period of waiting, a process of preparation, or a threat of distraction. Esther went through a year of preparation before she was even allowed to go before the king. Joseph dreamed of having authority and being a great man; however, his brothers sold him into slavery and he spent thirteen years in prison for something he didn't do before that time came. Moses led the Israelites for over 40 years and died within sight of the Promised Land. When you lead, sometimes what you hope to achieve does not come to fruition for quite some time, sometimes it does not even come to fulfillment during your tenure or lifetime. Decide now that you can wait. Trust the process. Remain faithful to the call.
Leadership is a choice, not a title or a position. You have been positioned by God right now for such a time as this. Do not let it pass you by. Choose to lead from where you are. May God bless you with the experiences & training necessary to equip you with the character, courage, and commitment to answer His call and lead well!
Krysta DeBoer, CfUT Executive Director