It is well established that the sooner we:
identify what remains as a foundation for us to stand upon,

then use what tools we have to live forward,
the sooner we can create a new and better normal. Moaning over what is lost, projecting our fears onto others, looking to cast blame that falls elsewhere than on our own responsibility, or analyzing what went wrong without a view to improve and build for those who come after us, only accelerates our loss. We do well to quickly identify opportunity(ies) and move toward them. In the conversations I'm in I'm experiencing people of hope who are re-setting and people of despair who are re-sobbing. The former will emerge more quickly from their desperate moment and raise others along with them.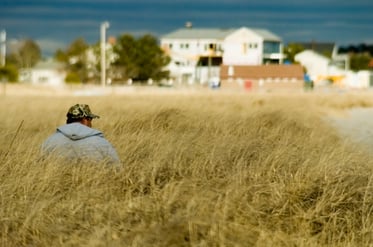 An opportunity I am mindful of is how the earth and the humans who live upon it are experiencing an emergency sabbath rest and potentially a period of Jubilee.
The earth rests when we would not have let it. This is something preached to the Hebrew people long ago if they did not grant the earth its rest (Leviticus 26:34,35)

Neighborliness increases. This is something people of faith — regardless of which faith it is -- are told is a natural outgrowth of practicing their religion.

We mobilize to care for the most vulnerable among us. Yes, so many are suffering and frightened, but it ties to the way we have lived. We have a moment to reset, gather perspective and to live better and with our grandchildren's grandchildren in mind.
If I could but recommend one thing to a global society striving to make sense of what is happening, I'd urge people to read and meditate long on the words of the 25th chapter of Leviticus in the Bible about the Jubilee year. Here are some key phrases:

There shall be a complete sabbath rest for the land; a sabbath for the Lord.

You shall return to your property and your family.

You shall not cheat one another.

If any of your kin fall into difficulty and become dependent on you, you shall care for them. Do not make a profit from them. Let them live with you.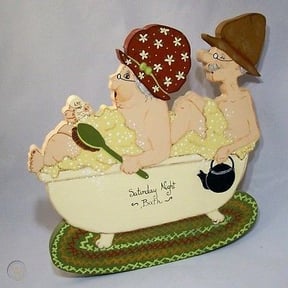 We have been working all we can and extracting all we can at the expense of others not yet born, leaving little to nothing for others to glean and grow as we have been given opportunity to do. Now, so many of us have the excruciating opportunity to reset and start again. This is like being scrubbed hard with Grandma's bristle brush in the Saturday night bath. It hurts, but the clean feels so good.
My colleagues at Design Group International, the community of executive advisors I know in Convene, and so many others I know committed to sincerely assisting organizational leaders, will join in the problem solving, standing ready to listen, think, pray and to roll up their sleeves.