Manufacturer: Jawbone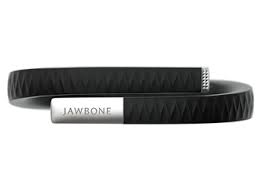 Subject area(s): Personal Health and Well-being
Type of resource: Fitness Technology
----Ratings (1-5)----
Thought leadership = 4. Jawbone is one of the first to link together a pedometer with other motion technology applications with a smart phone app (available for iPhones and Android smartphones). The user can count steps, track sleep patterns with remarkable accuracy, and receive little nudges to stay on their fitness/diet plan. The band is both durable and diminutive compared to other technology/wrist wear combinations. UP is available in both wired and bluetooth versions.
Accessibility of the material = 3. The nutrition database on the phone apps is extensive and most anything a human eats can be found. It takes a little fiddling to get used to how to make portions specific in order to get a correct colorie count. It is mostly a mobile platform, making it more difficult for anyone whose main internet gateway is a computer.
Mix of theory and practice = 4. Emphasis here is on practice -- counting calories as well as exercising regularly has existed for a long time. It takes just a minute to sync the UP band with one's smartphone and there is significant positive reinforcement as one makes use of the app. I'm ranking it higher here because it doesn't feel like a chore to keep my records current.
Look and feel = 3. Even though it comes in a variety of preferred colors and doesn't get in the way (much) with one's fashion, the sharp corners of the one button and the cap that protects the plug-in does tend to scratch one's significant other when clasped in an embrace (a word from experience!).
Engagement of the audience = 3. Less expensive technology is available with fewer features. But, for an executive like me who has tried and failed to get a regimen going, this has been an investment with a significant return. I'm simply too mobile, and my schedule too varied, to make it to the gym every day or to prepare all my food in specific portions. The ability to count my calorie intake in relationship to my calorie expenditure is something I can do wherever I am and with whatever I am doing.
Here is my testimony: I gained weight 14 years ago during a significant health episode my wife faced. We had to rework our lives to accommodate the unwanted changes chronic disease brought, and I unthinkingly chowed as a stress relief while sitting through endless hours in hospital waiting rooms. I've gained just a little since but could not find a way to get a habit going that led to weight loss. Making consistent use of the UP band's ability to track what I'm eating in relationship to what I'm doing resulted in my losing more than 30 pounds. My energy is up and I just got great results from my recent physical Call me a satisfied customer!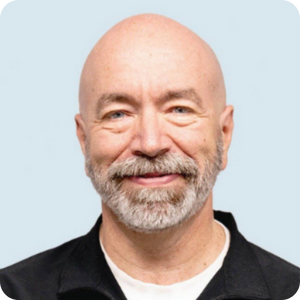 I walk alongside leaders, listening to understand their challenges, and helping them lead healthy organizations that flourish.