Publishing Information: http://www.hiltongrandvacations.com/ Hilton Corp.

Subject area(s): Vacation Ownership Time, Employee Incentive, Corporate Meetings
Type of resource: Human Resources, Corporate Functions
----Ratings (1-5)*----
Thought leadership = 3. Interval ownership (Time Share) is nothing new. Many such chains, including Marriott and Disney have moved to a points system even if property is deeded. Most, including Hilton, can be exchanged through the RCI system for time at resort destinations aroudn the world. What is particularly appealing about those tied to Hotel Chains is the opportunity to use virtually any property -- for vacations, for meeting destinations, for employee gifts, even for customer incentives. It is a competitive enough market that most everyone is innovating, adding to the benefits (tangible and intangible), for instance. The property I am staying at this week in celebration of a 30th wedding anniversary offers access to a decent mini golf course as a comp. And yes, I got a good score! There is also a spa, a coffee shop, a restaurant, conference center, multiple swimming pools, and a bar.
Spoiler Alert: Several Design Group International consultants are owners with HIlton Grand Vacations. We are biased, but we are also informed!

Accessibility of the material = 2. There are ample websites that show the properties available in the system. Many properties have their own dedicated sites that hold additional information as well as local attractions. But, if you want to know more about actually, owning, you quickly find yourself at a loss for easily digestible information. Some of this is due to the specific real estate laws at each locale where a timeshare week would be deeded. Most of it, however, is because of the timeshare sales method. They want you to purchase out of desire, not because it is a smart investment (which it often is not). They also want to discourage your purchasing weeks on e-bay or via other resellers, often available at a substantial discount. They discourage it by not counting points purchased this way toward elite status, and elite status brings additional perks such as comped reservation fees, upgrades and longer reservation windows.
Mix of theory and practice = 2. There is no real theory operating behind Hilton Grand Vacations other than that people like to take vacations and that families like to take vacations together. And where families like to take vacations together, so can groups--whether for business or fun. Design Group International personnel often use these properties for corporate meetings, to host clients for their meetings (at a lower cost than a hotel venue which nonprofit clients find helpful), as well as for fun. Corporate use of these properties helps to control business travel costs too.
Look and feel = 5. In effect, any Hilton Grand Vacations stay is in a well-appointed small apartment, ranging from efficiency studios to 3 bedroom homes. Many properties have dining rooms and spacious lanais that give a choice of locations for meetings of working teams and family dinners. Properties are largely quiet (if your room isn't too close to the pool), secure and well-groomed.
Engagement of the audience = 4. Hilton owners are loyal and have their favorite ways of spending, borrowing or banking their points. Owners pay attention to the value and condition of properties where they own, and a number of owners volunteer to serve on owner boards where their properties are deeded. Hilton regularly communicates with owners via e-mail and publications regarding properties they own and properties in development.
_______________________________
*

How we construct our ratings



1= Not registering
2= Present
3= Effective
4= Commendable
5= Outstanding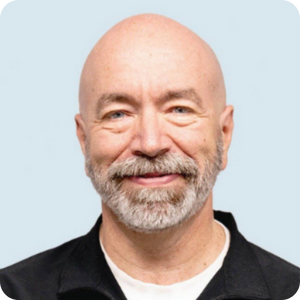 I walk alongside leaders, listening to understand their challenges, and helping them lead healthy organizations that flourish.