Design Group International celebrates the release of Senior Consultant Arlen Vernava's brief white paper "Farewell: the practice of interim-time abundance" with this excerpt: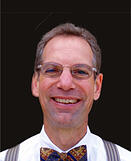 Saying goodbye can be like running barefoot through a thistle patch: everyone limps. But there is a wholesome way to say farewell: a way that provides space for congregation and pastor-elect to join withone another. That's right, joining stands on the shoulders of farewell and farewells flourish rooted in joining's abundance. I have some practice in saying farewell.I'm sure you do as well. I've learned it is important to "farewell" with intention and thoughtfulness when concluding time as an interim minister.
Some practitioners and many congregations do not take full advantage of the wonderful opportunity a thoughtful farewell can afford. One colleague hints at what is too often the farewell process:
"Once the Congregation called their settled pastor, it was a race to wrap up, pass along, say a few goodbyes, have a party and search for my own next Interim call."
A congregational leader says the same:
"We dedicated a worship service and fellowship time to saying 'goodbye.'Something seemed missing and still does."
In what positively powerful ways do you say farewell? Roy Oswald, who famously wrote about farewells in 1978 in a monograph titled Running Through the Thistles, focuses on the too quick, short-sighted process that fails to honor grief and grieving as a settled relationship comes to an end. I experience a measure of grief and grieving with Interim-time farewells; interim-time intensity does quicken intimacy! Yet I do not believe grief and grieving deeply form interim-time farewells. Clergy, including interim practitioners, as Oswald rightly points out, are deeply shaped by the cultural and theological forces that guide their feeling and action during "farewells." Our equally important task, because Congregations farewell in ways that are congruent with their faith and practice, becomes two-fold: first, attend to our own needs, and second, make plain for the Congregation their farewell values and practice.
In what positively powerful ways can interim and congregation practice farewell?
I practice farewell as an organicfive-part movement: thanksgiving, blessing as both challenge and affirmation, forgiving, making amends and celebration. These are present in every worship service, and everywhere ministry, mission and relationships join pastor and people together. My constant challenge: making time for emotional and spiritual preparation, offering my farewells with open hands and receiving farewells with an open heart. (read more . . . .)

You can access the entirety of Arlen's paper here.