Anyone who leads any type of association where membership/stockholder/board member votes are in play can sympathize with the dilemma faced by leaders of the tiny Gulf States Conference of Mennonite Church USA. You can read the account of their recent losing-and-yet-winning vote here.

Let's state the problem of discernment, decision rules and fragmentation through a logical progression:
Associations that want to govern by consensus have to establish some sort of decision-rule, some way of being able to look at each other and know that they have discerned their way toward agreement.
A decision-rule, in this writer's experience, usually ranges from 2/3 to 90% of those voting. If voting shares and wanting to reflect consensus, then the decision-rule reflects a percentage of shares. In essence, if the stated percentage is in agreement, then a decision is made.
This is where the dilemma comes, leading to frustration for leaders and fragmentation of a constituency.
A decision-rule has to provide a process for how to proceed if a majority is in agreement but the decision-rule is not reached. Most associations fail to provide this as a part of their decision-rule.
In the case of this conference of congregations in the deep South, a majority of people voting voted for the measure to leave their denomination. The decision-rule was not reached, however, so just over 1/3 of those voting have their preference, while a significant majority are stymied. Next steps now have to be worked at because they were not developed before. It will be a painful procedure.
The problem is not the idea of a decision-rule. The problem is putting an incomplete decision-rule in place. A decision rule that forces a majority of persons to lose repeatedly means that the division already present in the vote results in a sharper division and further fragmentation because no-one knows what to do next. Those who "win" know they have not won and have no empowerment to proceed. Those who "lose" know they have numbers on their side and likely feel no need to cooperate. Leaders know they have lost significant credibility and have no road map.
So....what might be done?
With any decision-rule, include a standard and published process of how to proceed if a decision-rule is not reached. Everyone is reminded of and agrees to this process prior to the vote. This usually involves four parts:
The rule clearly states that no decision is reached (yes OR no) until the stated percentage is reached. In most cases a decision-rule is stated in terms of a yes vote only, opening the door for majority losers on a frequent basis. The result is that in an attempt to build unity an instrument of disunity is established.
The ballot invites comments. In addition to yes or no, comments are invited to help leaders learn whether assent or dissent is galvanized in some way.

If there is no galvanized dissent, leaders can move to part 3.

If there is a galvanized dissent, leaders can move to part 4.


Some ballots also measure "degree of yes" to help determine whether support or dissent is galvanized. These ballot offer two yes choices and two no choices: Yes, Yes but, No but and No. The vote is still counted as yes or no, but in a close vote, leaders have further insight into whether they should proceed to part 3 or 4.

The ability to endorse and pass a second vote right then and there exists. This is especially useful when a vote is close. This is an opportunity for those present at the vote to state their willingness to cooperate with a clear majority and to do so without being called out publicly. In my experience, close votes that do not quite make the decision-rule are usually endorsed immediately and without further trouble.

If not endorsed, then part 4, below, comes into play.

A hearing is automatically scheduled. At this hearing no vote is taken and issues are aired out with leaders in a listening mode. This hearing is usually held within 2 weeks to demonstrate that the initiative remains engaged until a decision is reached.


It is also stated that leaders will ultimately discern whether to table the initiative, to adjust it in some way and bring it up for a vote again, or to pursue an altogether different course, with the expectation that they communicate their decision to the voting constituency.
Please note that all this needs to be communicated--repeatedly--prior to the vote if it is to be of any use. Is it a little complicated? Yes. But so is conflict and fragmentation! Does it require patience and thoroughness that some might be unwilling to accommodate? Yes. And so does conflict resolution!
In my view it is far easier to absorb this complexity at the front end in order to build winning and forward-moving coalitions, than it is to descend into any form of enmity.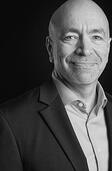 More on this subject:
The art of agreement: making long term decisions
Resources for boards and decision-making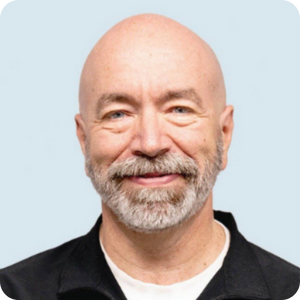 I walk alongside leaders, listening to understand their challenges, and helping them lead healthy organizations that flourish.