For this and several future posts, we are excerpting the recently released e-book The Selfless Leader. Here are some excerpts from Dan Busby, ECFA President's Chapter. Click here for an excerpt from Mark L. Vincent's contribution.
_____________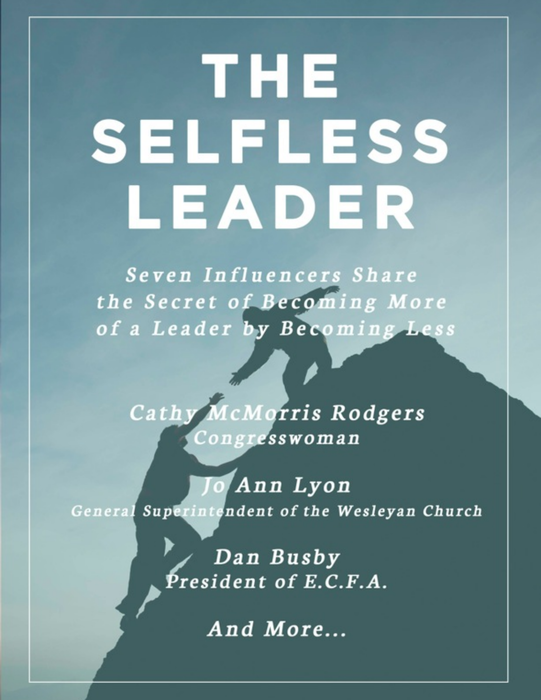 In a world of self-promotion, selfless leaders stand out and are easily recognizable. However, it is much easier to identify a selfless leader than it is to describe how selfless leaders became that way. This is because selfless leadership starts and ends when a leader's heart is right—and this is only observable to God.
The word "selfless" is commonly understood to mean having great concern for other people and appropriate concern for yourself. Comprehending this definition gives us an immediate glimpse into why there are so few selfless leaders. J. Oswald Sanders said it well:
"True greatness, true leadership, is achieved not by reducing men to one's service but in giving oneself in selfless service to them." [1]
A fundamental trait of selfless leaders is service—service to others—especially those who work most closely with the leader....
The most effective leaders are likely to be individuals who have no desire whatsoever to lead or be out front, but are compelled to lead by their times, circumstances, calling or character....

[1] J. Oswald Sanders, Spiritual Leadership (Chicago, Il: Moody Bible Institute of Chicago), 2007, 13.